Grenfell firefighter describes failed 'personal mission' to rescue girl
29 June 2018, 16:57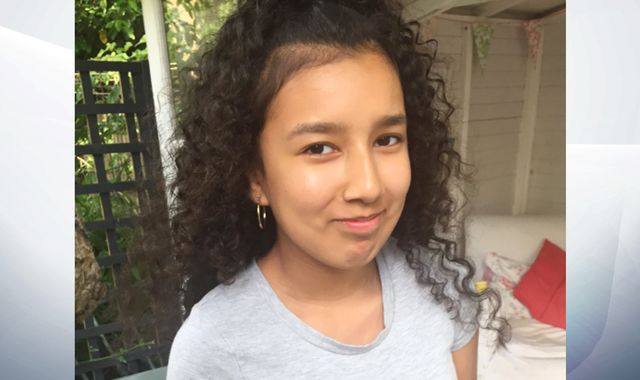 A Grenfell firefighter has told how he cried "every day" for a month after a 12-year-old girl he desperately tried to save died.
David Badillo, who was part of the first crew to get to the inferno last June, promised the "panicked and anxious" elder sister of Jessica Urbano Ramirez he would try to rescue her from their 20th-floor flat.
He said he was on a "personal rescue mission" to save the girl.
He made several desperate attempts to save her after her sister gave him the keys to their flat, his written submission to the Grenfell Fire inquiry said.
However, Jessica had left flat 176 to take shelter on the 23rd floor, where she was found dead days later after several vigils were held for her, attended by Mr Badillo.
She was one of 72 who died in the west London fire on 14 June 2018.
In the month after they found her body, Mr Badillo wrote: "I cried every day and talking about what happened was very upsetting."
The 20-year veteran of the London Fire Brigade said he broke with "normal procedure" by not telling anybody he was going above the floor where the fire started.
Mr Badillo was led out of the room on Friday as he began to sob in the witness box after being told crew manager Chris Secrett was aware a 999 call was in progress between a girl from the 20th floor and an emergency operator.
An LFB report published last week said the call lasted 55 minutes.
Asked if Mr Secrett had told him this, Mr Badillo said it was the first time he had heard that and if he knew she was in flat 205 on the 23rd floor he would have gone up.
In his written submission he said: "I just wanted to go and get the little girl out of the flat, as she was alone.
"I didn't tell anyone what I was doing as there was so much going on - the radio was busy and by the time I had found someone to tell, I could have gotten the girl out.
"I also thought that I would be told no, but I was worried for the girl's safety."
He initially entered the lift to the 20th floor without breathing apparatus but was swamped by "thick, black smoke" when it stopped on floor 15 - when he realised something was structurally wrong with Grenfell Tower.
The firefighter groped his way to the ground floor where he realised the fire was looking "more dangerous" and "I needed to get back up to look for Jessica".
It was 1.31am and he was told to request 25 fire engines, with his only thoughts being to evacuate people, he told the inquiry.
Grenfell Tower "looked as though someone had poured petrol down the side" and water jets were having no effect, he wrote.
He said he walked past "panicked" firefighters and crew manager Mr Secrett and Chris Dorgu, who asked him what he was doing then said they were "coming too" to the 20th floor.
The lift stopped on the eighth floor and he ran, wearing breathing apparatus, ahead of his colleagues to the 20th floor where the door to flat 176 was "slightly ajar" and inside was "smoke-logged completely".
He checked the flat over twice, with his colleagues "shouting out and searching by stamping and sweeping to feel our way round" but there was nobody inside.
They went back downstairs and Mr Badillo said he was met by scenes resembling a "disaster movie", with material "exploding overhead" and "fireballs coming down all over the place".
Lead counsel Richard Millett QC asked him if he knocked on the door or shouted to anybody who might be inside the next door flat, 175.
Becoming tearful, Mr Badillo said: "No. To the family of people in flat 175 - I was looking for another girl. I did not know there was anyone in there."
Four members of the same family died from flat 175 - Farah Hamdan, her husband Omar Belkadi and their children Malak and Leena.
He added that "firefighters rely on" communication but the radios "completely failed" on the night.
Mr Badillo said since the fire he has been working hard to "help the community" and had discussed his evidence with Jessica's family.
(c) Sky News 2018: Grenfell firefighter describes failed 'personal mission' to rescue girl