Hamerton Zoo Worker Killed Following "Incident" Involving Tiger
29 May 2017, 14:46 | Updated: 29 May 2017, 19:02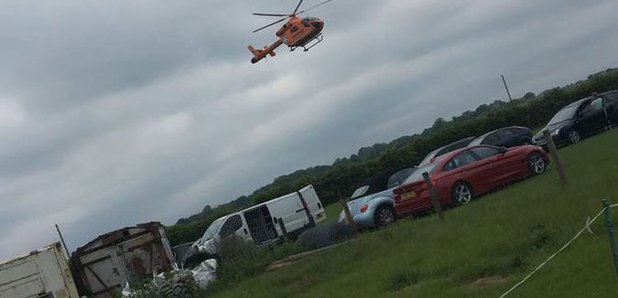 A female zoo keeper at the Hamerton Zoo has been killed following a "serious incident" involving a tiger, the park says.
All visitors were evacuated and the zoo closed as police and air ambulance were called to the scene.
The zoo near in Cambridgeshire is set in 25 acres of land and is home to more than 100 species of mammals, birds and reptiles including tigers, wolves and snakes.
One eyewitness tweeted:
I shouldn't leave the house... Try to go to @HamertonZoo and all hell breaks loose. Evacuated and air ambulance/police/ambulances. pic.twitter.com/Kgusnwqm0f

— Jessica Russell (@jesscakatie) May 29, 2017
Unconfirmed reports suggested that a tiger escaped from its enclosure, but police say no animals have escaped.
We attended an incident at Hamerton Zoo Park today. We are unable further info at this time but we can confirm that no animals have escaped.

— Cambs police (@CambsCops) May 29, 2017
A spokesman for Cambridgeshire Constabulary confirmed a female worker died at the scene following a "serious incident" with a tiger.
A statement read: "Officers attended a serious incident at Hamerton Zoo Park, Steeple Girding, at around 11.15am today.

"A tiger had entered an enclosure with a keeper. Sadly the female zoo keeper died at the scene.

"At no time did the animal escape from the enclosure.The incident is not believed to be suspicious."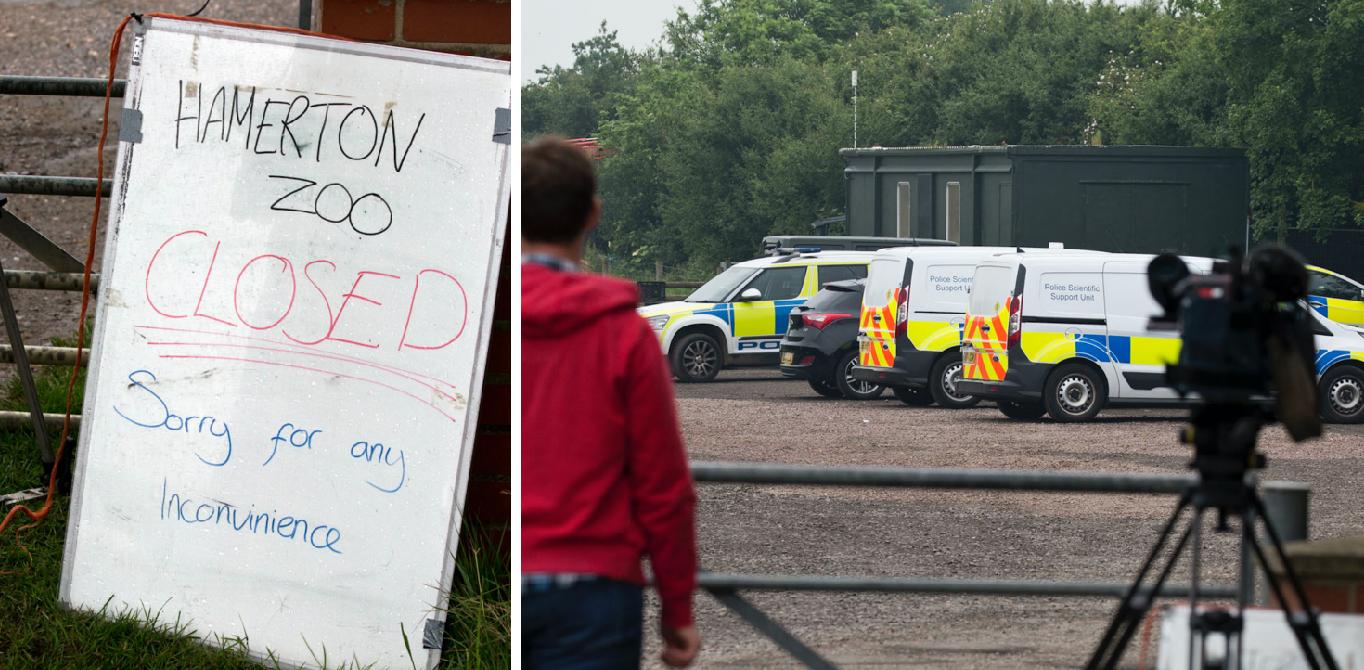 The zoo described the death as a "freak accident" and a full investigation had been launched.
A spokesperson said: "We are sorry but our staff are too distressed to speak directly to the media, as one of our colleagues was killed at Hamerton Zoo Park this morning.
"This appears to have been a freak accident. A full investigation is currently under way and we hope that more details can be announced as soon as we are able."
The park confirmed the zoo will remain closed tomorrow (Tuesday) and said at "no point" during the incident did any animals escape or were the public affected.