"What's next? Fish fingers? Kebab meat?": Hash browns don't belong in an English fry-up, expert says
31 March 2023, 09:28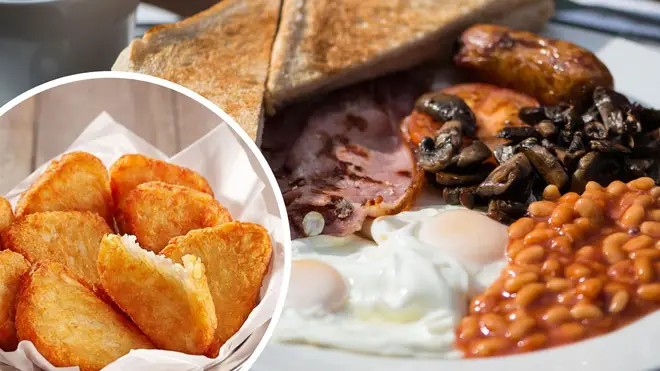 The English Breakfast Society has divided Brits as it says hash browns don't 'belong' on our breakfast plates and are just the 'lazy American' alternative for another British dish.
The self-described group of 'learned fellows' in the heritage of the English fry-up has said that 'hash browns and french fries are used as a cheap breakfast plate filler'.
In its explosively controversial 'research', it said hash browns are: "Served by people who probably buy cheap imported bacon and sausages to use in their so called English breakfasts, and who have probably never heard of bubble and squeak."
Adding even further to the division, it also argues: "If your breakfast contains cheap, fried, imported, frozen bacon and sausages, it's not a real English breakfast."
Read more: Fancy mangers and bash, rausage solls or teans on boast? US chef horrifies Brits with 'cursed' take on classic UK dishes
Read more: Gwyneth Paltrow awarded $1 after winning court case against man who said she crashed into him on ski slopes
The line of reasoning follows that hash browns are just a 'lazy American replacement for traditional bubble and squeak' and only served by those who 'lack pride in the English breakfast tradition'.
Bubble and squeak is a British dish made from cooked potatoes and cabbage – although not traditionally served with the full English dish, it is often served with eggs and bacon.
The society says on its website a full English breakfast should contain sausage, bacon, fried egg, grilled tomato, mushrooms, baked beans, black pudding, and toast.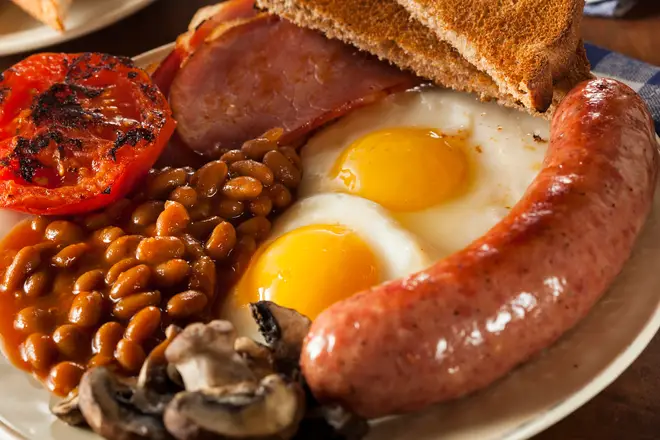 "Hash browns are not part of a traditional English breakfast," the spokesman went on.
"If we let the hash browns thing slide and become part of the tradition what's next? Fish fingers? Kebab meat?"
But Brits hash brown lovers have expressed their outrage over the statement.
One social media user said: "At the risk of being treasonous, I prefer the hash browns to the sausage!"
Another said: "This is outrageous!! No hash browns is unacceptable."
Meanwhile others have embraced the society's ruling: "Hash Browns should never be part of an English Breakfast they only started putting them as a plate filler so breakfast looks big and very unhealthy and tasteless," a social media user said.
Fish fingers and kebab meat might be off the cards, but for a more decadent fry-up, the society does say it's acceptable to add bone marrow, pork crackling, pork chops or homemade baked beans to the morning meal.
And finally, the society adds, the ideal companions to the dish include tea, coffee or orange juice and a newspaper – because Brits 'like to acquaint themselves with the current affairs of the day'.