Bill to block No Deal Brexit sails through the House of Lords
6 September 2019, 15:49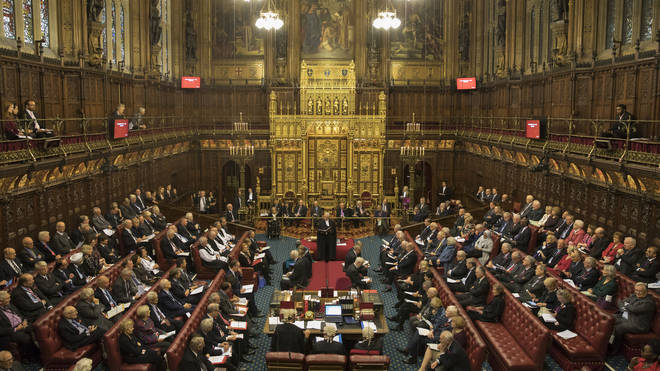 The House of Lords has approved a bill designed to block a No Deal Brexit.
It will force Boris Johnson to ask the EU for another extension if a deal has not been agreed by 19 October.
The legislation is expected to receive royal assent on Monday, effectively making it illegal to leave the EU without parliamentary approval.
But the prime minister has said he would rather "die in a ditch" than ask the EU for more time.
If Mr Johnson opts to crash out of the bloc without a deal in place, it could put him in direct contradiction of the law.
Mr Johnson has previously labelled it the "surrender Bill" and claimed it takes away control of the UK's negotiations with the EU by allowing Parliament to block no-deal.
The House of Lords approved the European Union (Withdrawal) (No. 6) Bill at third reading without a formal vote.
It is more commonly known as the Benn Bill, after Labour MP Hilary Benn who introduced it.
The prime minister suffered a blistering defeat in the Commons earlier this week MPs overwhelming voted in favour of the legislation.
It sailed through its final stages in the Lords without amendment - meaning it does not need to be taken back to the Commons for another vote my MPs.
Brexiteer Lords did attempt to sabotage the bill by introducing two amendments to the reading.
However, these were easily defeated by 268 votes to 47, and by 283 votes to 28.
Closing the debate in the Lords, Brexit minister Lord Callanan said the Bill brought "delay and uncertainty" while undermining the Government's efforts to negotiate the Withdrawal Agreement.
He said it also aimed to tie the Prime Minister's hands when he was seeking to secure the best possible Brexit deal.
But he assured peers the legislation would be presented for royal assent.
"This Bill is about seriously undermining negotiations that could achieve a deal before October 31, frustrating the referendum result and stopping Brexit," Lord Callanan said.