Boris Johnson gets his wish as Parliament is prorogued until 14 October
8 October 2019, 22:02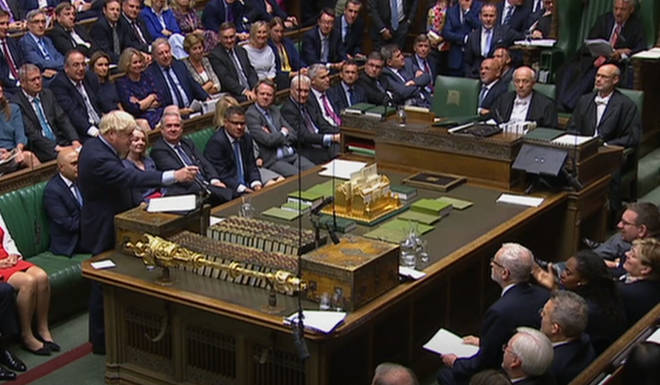 Parliament has been prorogued for the second time in a month following the Supreme Court's ruling that Boris Johnson's previous attempt was "unlawful".
It means the longest session in parliamentary history has come to an end, having begun 839 calendar days ago.
Parliament was only officially prorogued until 14 October following an official ceremony held on Tuesday.
Its purpose is to allow the government to set out its legislative agenda in a forthcoming Queen's speech.
Today's proceedings passed in a far calmer manner than the chaotic scenes that engulfed last month's ceremony to prorogue Parliament, which was ruled "unlawful" by the Supreme Court.
Leader of the House of Lords Baroness Evans of Bowes Park declared the suspension of Parliament in the upper chamber.
She said: "By virtue of Her Majesty's commission which has been now read, we do in Her Majesty's name, and in obedience to Her Majesty's command prorogue this Parliament."
Commons Speaker John Bercow spoke shortly after in the lower chamber, saying: "This Parliament is accordingly prorogued to Monday the 14th day of October."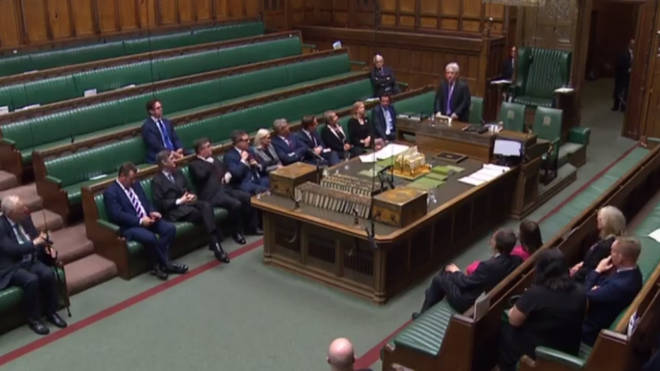 Parliament was first temporarily suspended this evening ahead of a prorogation ceremony that lasted until about 7:50pm.
MPs waited for business in the House of Lords to conclude prior to receiving a message from the Lords commissioners to begin proceedings.
Black Rod Sarah Clarke, the senior House of Lords officer tasked with leading the prorogation ceremony, arrived in the Commons to request MPs attend the Lords, joined by roughly 30 MPs and Speaker John Bercow.
Commons Leader Jacob Rees-Mogg, his Labour counterpart Valerie Vaz and former Tory rebel Dominic Grieve were among the MPs who stood at the bar of the House to hear the prorogation announcement.
Opposition parties joined the ceremonial process, despite previously boycotting it in August.
That previous attempt at prorogation was famously overturned and ruled unlawful by the Supreme Court.
Lords leader Baroness Evans of Bowes Park red out a speech on behalf of the Queen, setting out legislation passed during the parliamentary session and other measures taken by the government.
This parliamentary session began on 21 June 2017, making it the longest continuous parliamentary session in the United Kingdom was formed by the Acts of Union in 1800.