How Easy Is It To Get Your Hands On A Gun? LBC Reporter Investigates
22 October 2018, 11:38 | Updated: 22 October 2018, 12:02
It is perfectly legal for somebody to walk into a rifle range and hire a gun with no background checks, as LBC's senior reporter Matthew Thompson explains.
The Labour Party tabled an amendment to the Offensive Weapons Bill to require a police check before anybody handles a rifle.
The bill is due to have its report stage and third reading today before being passed to the House of Lords, after completing its committee stage in mid-September.
At present, it is legal under the Firearms Act for anybody to hire a small calibre gun at a rifle range without any background checks.
LBC's senior reporter Matthew Thompson went to range and hired a .22 calibre rifle within just 15 minutes - only signing a declaration form and showing his driving licence.
However he stresses that despite being given the weapon with "minimum fuss", he was under heavy supervision throughout and was not allowed to load it himself.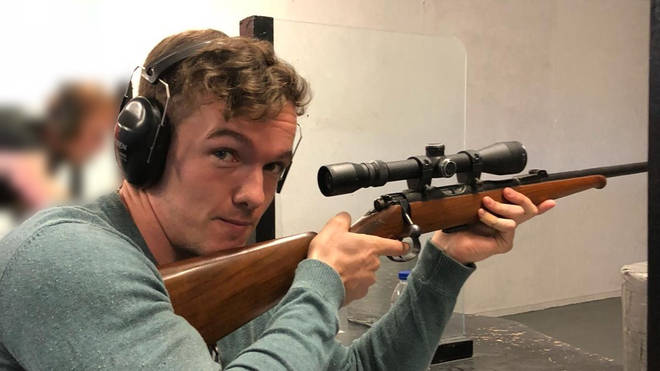 Tory MP and chairman of the All Party Parliamentary Group on Shooting and Conservation, Sir Geoffrey Clifton Brown, told Matthew that "these are some of the lowest calibre weapons and are operated under very tight security with an instructor."
"If there was a significant problem with this system, I would have heard about it and I have not."
In a statement, the Home Office said: "The UK already has some of the toughest gun laws in the world, and the Offensive Weapons Bill goes further to address issues that prevent the most risk to public safety.
"The government wants to ensure the Bill is as robust as it can be, so in light of concerns by law enforcement we have asked them to provide a further assessment of any potential risk relating to specific exemptions in the Firearms Act.
"Firearms licensing is kept under constant review to safeguard against abuse and to uphold public safety. We are committed to ensuring that we continue to have an efficient and effective firearms licensing system."