HS2 announcement 'weeks rather than months away'
22 January 2020, 08:21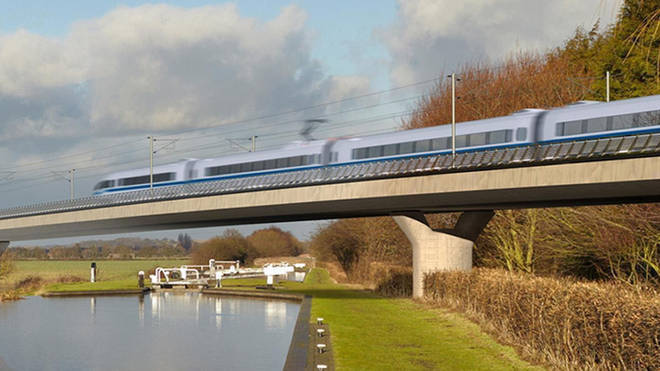 Transport Secretary Grant Shapps has confirmed a decision on the future of HS2 will be made next month, with an announcement "weeks rather than months" away.
Mr Shapps called it the biggest infrastructure decision taken in the UK in peacetime, speaking to LBC's Nick Ferrari he said: "We are nearing the conclusion."
Phase one of HS2 is planned to run between London and Birmingham.
It was initially planned to launch in 2026, but a recent report by HS2 Ltd stated that this could be pushed back until 2031.
"I am now in the final stages of gathering all the data together for HS2, so it's a mega decision for this country," he told LBC radio.
"It's maybe the biggest infrastructure project, certainly in Europe, and the biggest this country's ever taken, certainly in peacetime. So we've got to get that right.
"The last piece of data is coming together and then I will make a decision, along with the Prime Minister. It is weeks rather than months (away)."
HS2 is a new high-speed railway modelled on its predecessor HS1, that links London to the Channel Tunnel.
Once completed, it will link London to cities in the West Midlands and in the North and cut journey times between the capital and Birmingham by 28 minutes, travelling at speeds of up to 250mph.
Current designs involve a second Y-shaped phase launching in two stages: Phase 2a from the West Midlands to Crewe followed by Phase 2b from Crewe to Manchester, and Birmingham to Leeds.