Iconic dress worn by Diana during dance with John Travolta expected to sell for £350,000
17 November 2019, 20:31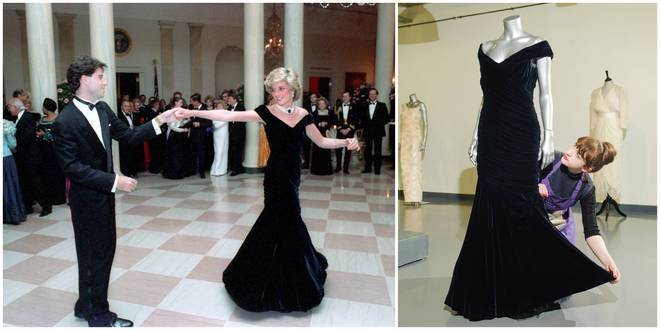 A dress which Diana, Princess of Wales, wore as she danced with Hollywood legend John Travolta is expected to fetch £350,000 when it goes under the hammer next month.
She wore the stunning midnight blue velvet gown designed by Victor Edelstein to a glittering gala during a visit to America in November 1985.
There, she wowed the creme-de-la-creme of Hollywood, not least Mr Travolta who later described their experience as "a fairytale" and said it was "one of the highlights" of his career.
At the gala dinner, held by then-US President Ronald Reagan, Mr Travolta was reportedly encouraged to ask Diana to dance by First Lady Nancy Reagan, who took him to one side and told him it was the Princess's wish to dance with him.
The ensuing pictures were plastered over front pages the next morning, with some claiming it was all a press stunt organised by the Reagans.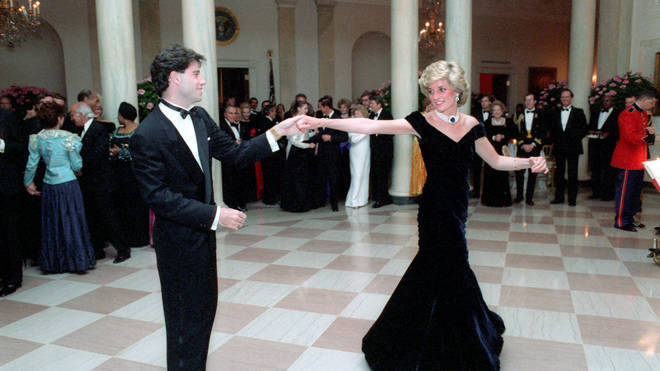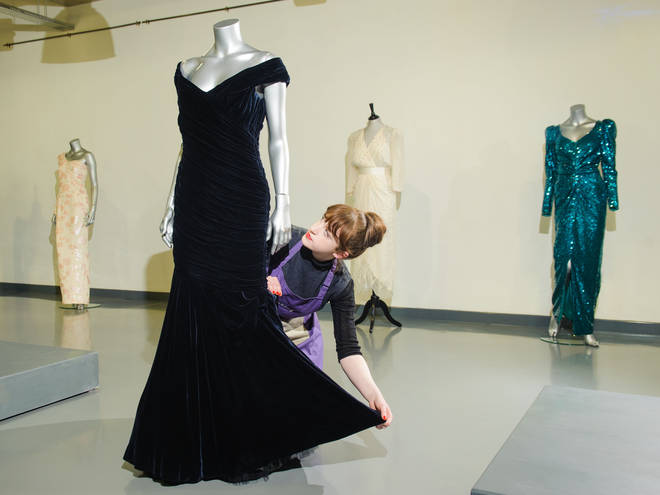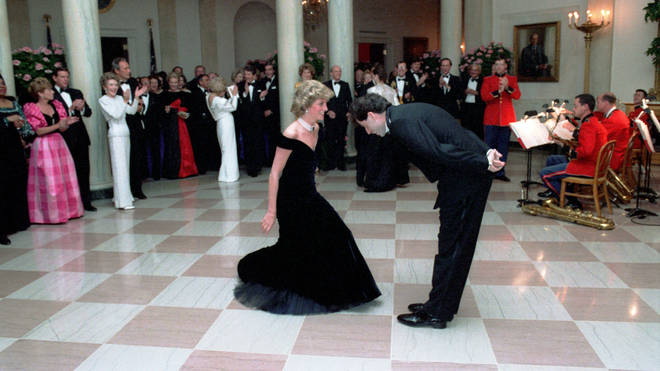 Diana wore the dress a number of times after her visit to America, including during a state visit to Austria in 1986, to a night at the Royal Opera House in 1991 and for a portrait shot by Lord Snowden in 1997.
She eventually went on to auction the dress off to raise money for AIDS charities, just two months before her tragic death.
Lucy Bishop, from Kerry Taylor Auctions, said: "This is arguably her most iconic gown, the photos of her being twirled around the dance floor by a handsome John Travolta at the White House caused a sensation at the time, and are still memorable today.
"Royal protocol required her to dress very demurely - however this gown is very evocative of 'old Hollywood glamour', quite low-cut and falling off the shoulders.
"It was a bold and mature choice for such a young princess, and she wowed everyone on the night.'The estimate reflects Diana's enduring appeal to private collectors and museums internationally."
The dress will be auctioned off on 9 December.