Three injured in seating collapse at Winter Funland in Trafford
14 December 2019, 21:46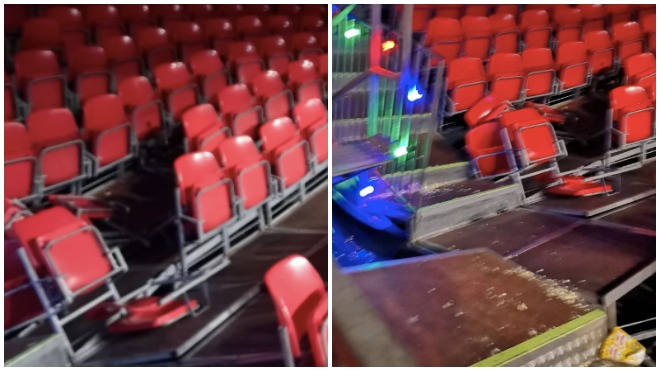 Three people have been injured after seating collapse at Winter Funland in Trafford, Greater Manchester.
Families fled in a mass panic after around 20 seats collapsed in a circus tent at EventCity near the Trafford Centre.
Another witness, who asked to remain nameless, told LBC News that staff were "totally out of their depth with the mountain of customers shouting and complaining".
"We tried to leave and the place was on lockdown due to a missing child, but with the stress of the circus being stuck in there wasn't great. The management, or lack of it, was unbelievable," she said.
In a post on Facebook, another witness described how her "nerves are absolutely shot to pieces" as members of her family "fell through the stairs and seats" at the event.
"People trapped below the seats. Everyone running round, screams, and just the genuine look of fear on everyone's face."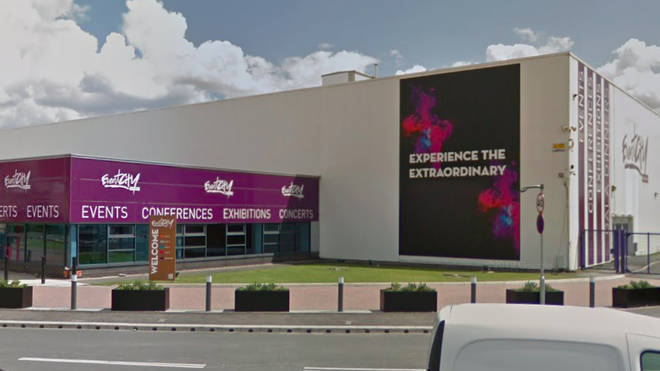 A spokesperson for Winter Funland said: "Today at 6.10pm during the first circus performance there was a partial collapse of one bank of seats, fortunately no one was seriously hurt.
"Three people were assisted by the onsite medical team with no one requiring hospitalisation. An evacuation of the circus area was carried out as per Health and Safety protocol.
"The emergency services were called and are working alongside our onsite health & safety officer to commence an investigation.
"Winter Funland will be open tomorrow Sunday 15th December for all attractions with the exception of the circus and Christmas show whilst we carry out full safety checks, our first priority is customer safety we thank everyone for their understanding."