It's Going To Snow This Weekend: What You Need To Know
10 February 2017, 10:06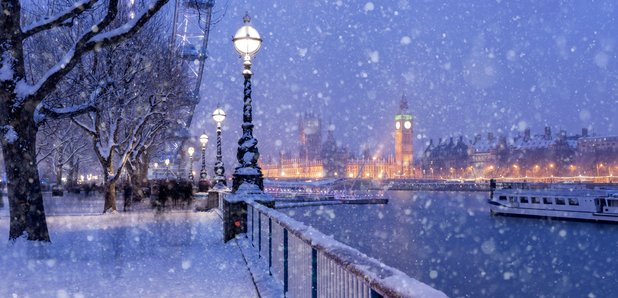 Get ready - the weather forecasters say we're going to get up to 6cm of snow this weekend. Here's what you need to know.
Phil Garner from WeatherQuest told Nick Ferrari that the snow will start tonight across most of the country.
"There's a dusting of snow coming along overnight tonight and first thing tomorrow morning. We do already have a little bit of snow from Lincolnshire upwards into Scotland and I think we'll have isolated flurries into today.
"It's overnight tonight we've got a trough swinging in from the north east and that will bring in more widespread snowfall, which will come across most of southern and eastern Britain.
"There's the potential for anywhere between 2 - 6cm of snow.
"It will get better - it has to get better really, doesn't it? It's going to stay cold with cloudy conditions going through Sunday. Any showers on Sunday will be more rain or sleet.
"By the time we get into Monday or Tuesday next week, we start to get the wind coming from a more southerly direction and that should bring some milder and hopefully drier weather.