Kent gritters become unlikely rap stars with 'Ice Ice Baby' parody
12 November 2019, 20:16
Three Kent road gritters have become unlikely rap stars after releasing their own version of Vanilla Ice's "Ice Ice Baby".
The group, aptly named "Da Gritting Crew", changed the lyrics to the iconic 90s tune to start with: "Stop, buckle up and listen".
The crew, named MC Archie, MC Vapour and Master Gary Gee, then embark on an impressive dance routine for the enjoyment of their fans.
One of the men even starts doing a very impressive worm on what must have been a very chilly floor.
The video, filmed at the Highways Depot in Sandwich, Kent, also includes the gritting machines themselves, with one called #IceIceBaby.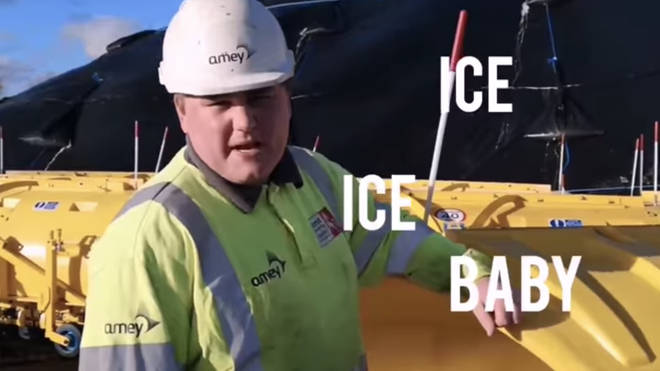 The clip was shared to Facebook saying: "The guys are back! Stay safe this Kent Winter and please share our Gritting Kent page for others to keep up to date with weather reports and gritting updates."
The other gritters in Da Gritting Crew's team were named by local school children.
They went with the monikers; Little Gritz, Gritty Rascal, Han Snowlo and Here We Snow.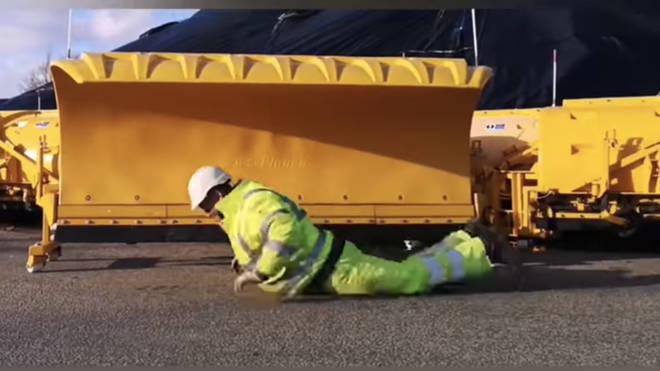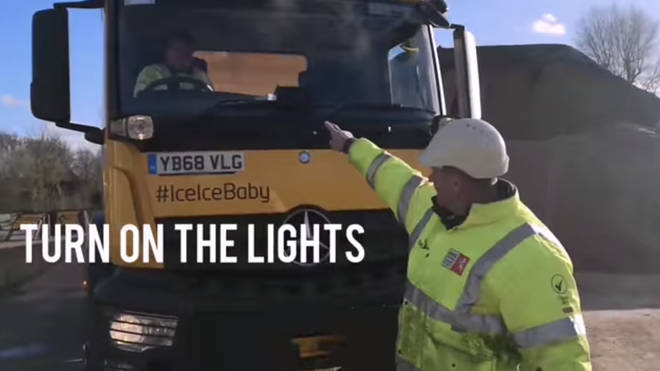 If you love the video and fancy having a sing-a-long, then the full amended lyrics are below.
"Ice ice baby
Alright stop, buckle up and listen
Ice is back and we're off on our mission
Gritting all the stuff hard and whitey
Keeping Kent's roads clear both day and nightly
Will it ever stop, yo I don't know
Turn on the lights, let's go
Out, till the snows just a memory
Clearing the way till the road's how it should be
Ice ice baby
We're gritting Kent, Kent baby
Ice ice baby
We're gritting Kent, Kent baby"