King's Cross station evacuated after Standard Liège fans set off flares
3 October 2019, 14:51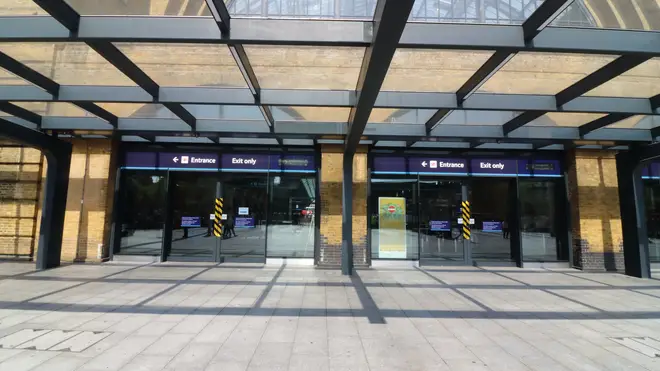 London King's Cross has been evacuated after Standard Liège fans set off smoke bombs inside the station.
A spokesman for British Transport Police said: "Officers were called to Kings Cross Underground station at 1.30pm today following reports of large numbers of football fans setting off flares.
"The station has been closed while the London Fire Brigade respond, and the football fans are being dispersed by officers."
Hundreds of people have been evacuated from the station ahead of the Europa League match between Standard Liège and Arsenal at Emirates Stadium on Thursday evening.
Fans wearing the distinctive red and white colours of the football club were seen letting off flares in the station, prompting the emergency services to respond.
A spokesperson for Transport for London said: "We're sorry if the closure disrupted your journey. This was due to an earlier fire alert."
The station re-opened at around 3pm and services are beginning to return to normal.