LBC investigation traces money laundering operation for smuggling ring to Birmingham shop
1 October 2019, 07:27
The money-laundering operation of a French people smuggling gang has been traced to a shop in Birmingham in an exclusive investigation by LBC.
On Monday it was revealed that the gang was bringing migrants into the UK from France for £7,000 a time.
An undercover reporter met a fixer named Farooq, who claimed French police were helping the gang bring people across the English Channel by alerting them to UK patrols.
The reporter posed as a member of an Indian family who wanted to bring a young relative to the UK.
They met Farooq in a camp deep in woodland near Dunkirk, where he offered the relative a place on a boat for £7,000, saying he had sent 300 to 400 people to the UK.
The fixer told LBC's reporter to pay him £1,000 costs directly via MoneyGram and then another £6,000 to an agent in a number of locations across the UK.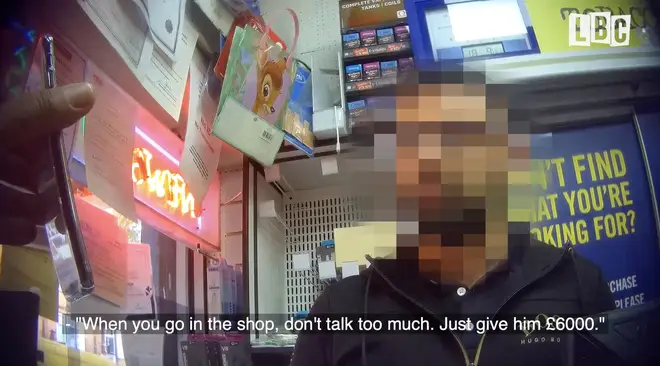 They included a money-transfer shop in London, a restaurant in Southall and a convenience store in Birmingham.
The reporter asked to visit the Birmingham mini-market and Farooq sent him the name and address via WhatsApp.
LBC's reporter said: "I was told it was run by a Pakistani and when I got there, there he was behind the counter, serving people sweets, groceries and money transfer.
"I explained who I was and at first, he said he didn't want anything to do with it. Then, once a customer had left, he told me what I needed to do.
"He said I would give him the money, he would hold it. Farooq will let me know that the person had arrived and he would send the money to him.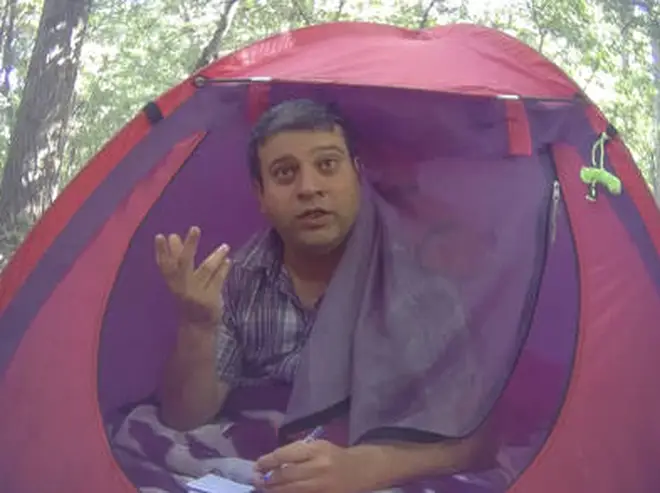 "I asked if he was knew Farooq and he 'I don't know him, I do business with him, I send money for him.' He revealed he talks to him through Facebook Messenger.
"He also said that if for any reason my man doesn't arrive, I'll get the money back, but I would need to give two days' notice.
"That was the transaction, he knew everything. He knew it was trafficking, he knew it was boats, he knew police may get involved. The whole exchange lasted for about half an hour."
A Home Office spokesperson said: "The organised crime groups behind the illegal attempts to cross the Channel are putting the lives of vulnerable people in serious danger for their own financial gain.
"We are determined to put a stop to this illegal activity and last week alone Immigration Enforcement and the National Crime Agency made 23 arrests as part of a series of ongoing investigations into suspected people smuggling.
"An investigation based on the information provided by LBC is already under way."
Tomorrow, LBC's reporter will return to Dunkirk to confront Farooq with evidence of his criminal gang.