Lib Dem Leader Accosted By Angry Brexiteer: WATCH
3 May 2017, 13:03
An angry Leave voter told Tim Farron that he is "talking the country down" as the Liberal Democrat leader campaigned in Oxfordshire.
65-year-old Malcolm Baker said he hopes the Lib Dems slip down to "only six seats" after the fiery clash on the campaign trail.
When he told the Lib Dem leader he had grandchildren, Mr Farron asked: "Are you proud that theywill inherit a poorer, less powerful and less secure country?"
But Mr Baker angrily retorted: "I'm proud that they'll be coming out of Europe and we'll have our own policy and won't have to pay a 100 billion bill to leave!"
He followed that up with: "I hope you only get six seats!"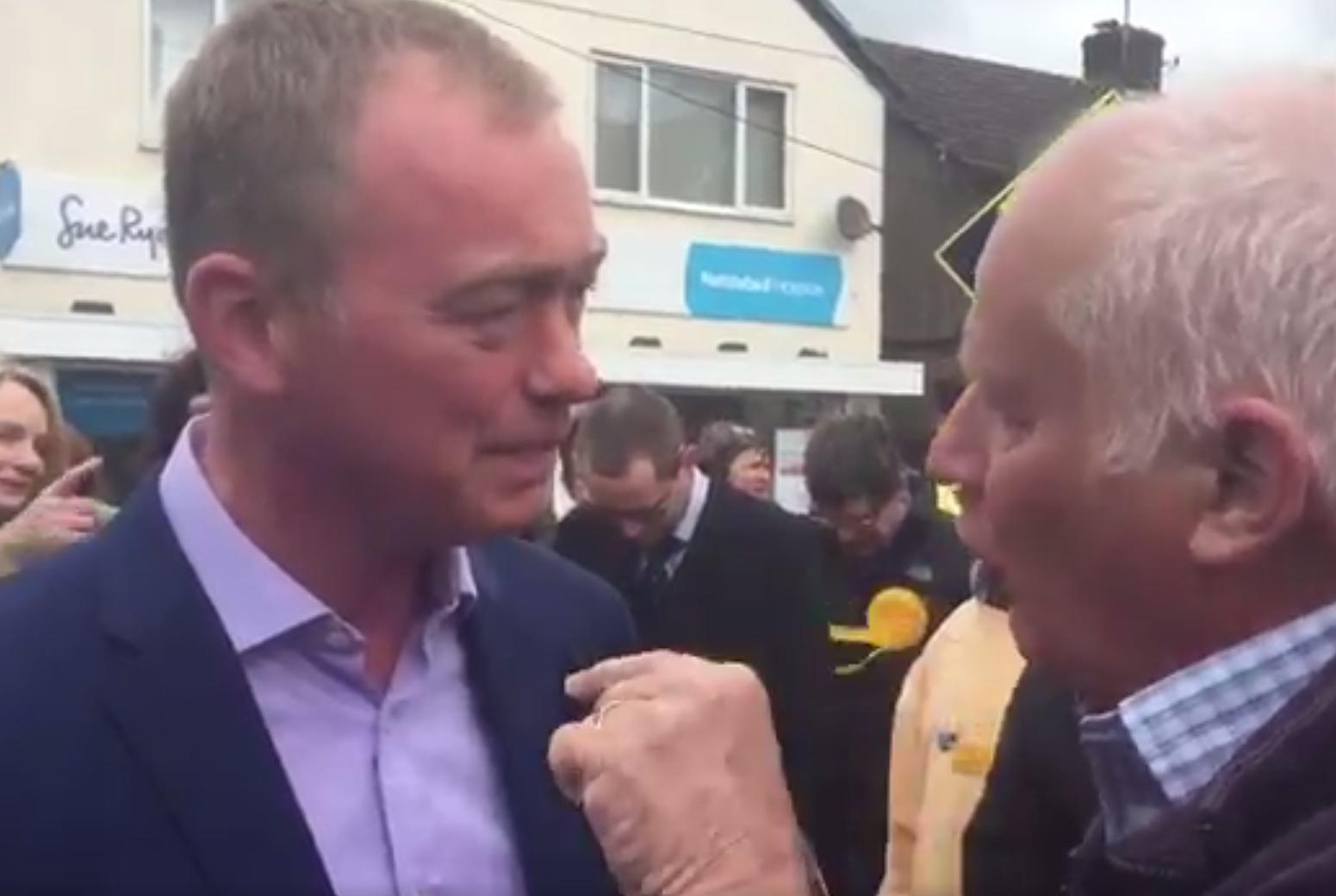 Mr Baker then told Sam Lister, the Press Association's Political Correspondent, that he was a lifelong Labour voter, but would be voting for Theresa May in the upcoming General Election.
The incident came as the Lib Dems say they've got more party members than ever following a surge in membership.