Liberal Democrat candidate suspended for anti-Semitic social media posts
20 November 2019, 22:26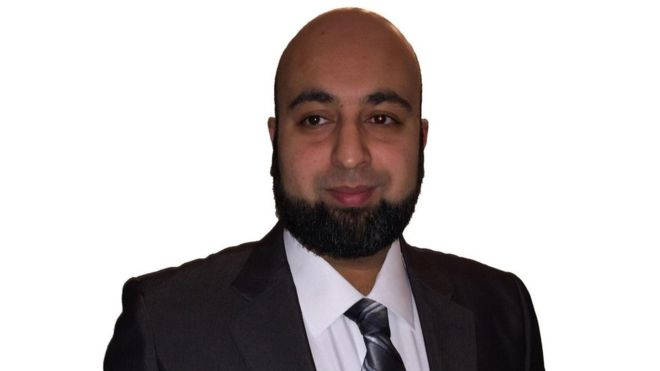 A Liberal Democrat candidate has been suspended from the party over "clearly and unambiguously anti-Semitic" comments that appeared on his social media accounts.
Waheed Rafiq was set to stand in the next general election as the Lib Dem candidate for the Birmingham Hodge Hill constituency.
However, a party spokeswoman confirmed Mr Rafiq had been suspended on Wednesday afternoon for Facebook and Twitter posts that brought "the party into disrepute."
"At 3pm Waheed Rafiq Hodge Hill PPC (prospective parliamentary candidate) was suspended from the party," she said.
"The public posts on his Facebook and Twitter account from 2010 to 2014 are clearly and unambiguously anti-Semitic and bring the party into disrepute and are also of material disagreement with the fundamental values and objectives of the party."
Board of Deputies of British Jews president Marie van der Zyl called on the party to "act now and ensure he is expelled."
"The only response to the disgusting anti-Semitism exhibited by Waheed Rafiq . . . is to immediately drop him as a candidate for the constituency," she added.
Mr Rafiq claimed he had been "hacked" and would ask Facebook and Twitter to investigate the posts, which were unearthed by Buzzfeed.
He said: "I am very upset by these remarks. I have been hacked, I am not this type of person.
"It has not been confirmed to me by the party that I have been suspended, though I can understand the party's position in terms of wanting to distance themselves from someone who has the type of character these remarks imply."
It is now too late for the party to put forward an alternative candidate for the constituency, where they finished fourth in 2017's general election.
Birmingham Hodge Hill was won by Labour's Shadow Digital Minister Liam Byrne two years ago after he received more than 80 per cent of the vote.
The candidates standing in the constituency are Liam Byrne (Labour); Akaal Sidhu (Conservative); Jill Dagnan (Brexit Party); Sylvia McKears (Green); Hilda Johani (Christian Peoples Alliance).
The revelation came just a few hours before the Lib Dems launched their manifesto.