Flat tenant tells of outrage after landlady installs cage around thermostat
5 November 2019, 13:47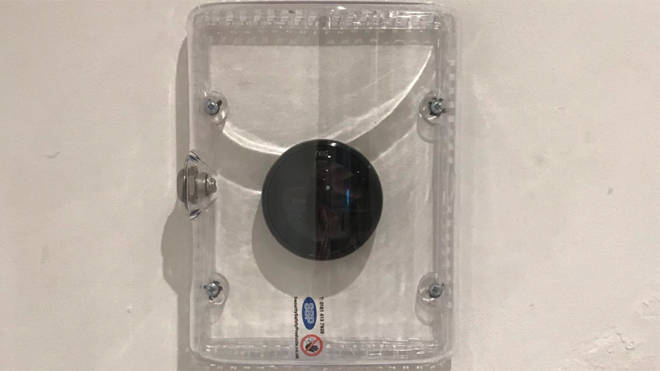 A London renter has told of his outrage after his landlady installed a plastic cage around the thermostat to stop him from being able to control the temperature in his flat.
Alex Milsom, 21, posted online that he had arrived to find the plastic box installed around the Nest thermostat in the flat he rents in Ealing, west London.
He said the thermostat is controlled externally by his landlady - but has now been put behind lock and key.
He also claims it stops tenants from being able to turn on the hot water at certain times of day.
Mr Milsom posted a picture of the thermostat on Twitter. He wrote: "Welcome to renting in London! My landlord has just put our thermostat in a cage."
His post quickly went viral online.
Mr Milsom said:"We were quite surprised - that surprise turned to shock when it meant we couldn't shower on those days in the afternoon nor could we put on our own hot water!
"I was very grumpy at work and on the commute as well."
Housing charity Shelter posted: "Hi Alex - I'm sorry to hear about the conditions in your home. If you are unable to access your thermostat, your property may become excessively cold. Excessive cold can be classed as a hazard under the Health and Safety Rating System for rented homes."