Luxury restaurant refuses to refund £660 for table after dad died hours before booking
20 January 2020, 12:39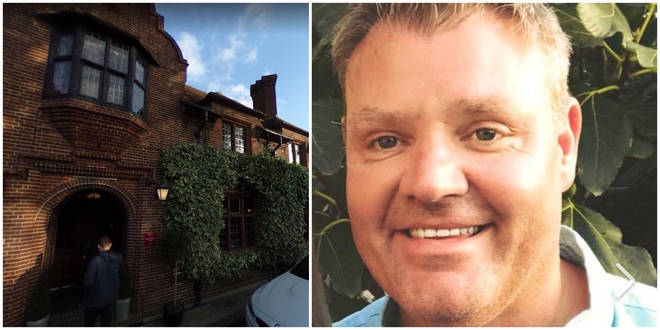 A son whose dad died hours before a meal at a Michelin star restaurant says he is "utterly disgusted" after the manager refused to refund £660.
Martin O'Grady said he had pre-paid the amount for six people to have the tasting menu at the The Fordwich Arms in Kent, which was named the UK's best pub last year.
He had booked the table to celebrate New Year and his birthday, but his dad suffered an accident on 27 December and sadly passed away on the morning of the booking.
But when one of the devastated party called the restaurant to cancel the booking, staff told them the payment was non-refundable, and could only be re-sold or transferred to someone else.
Taking to Facebook, Mr O'Grady said he felt "compelled" to share his story, saying the family were "utterly disgusted" by the experience.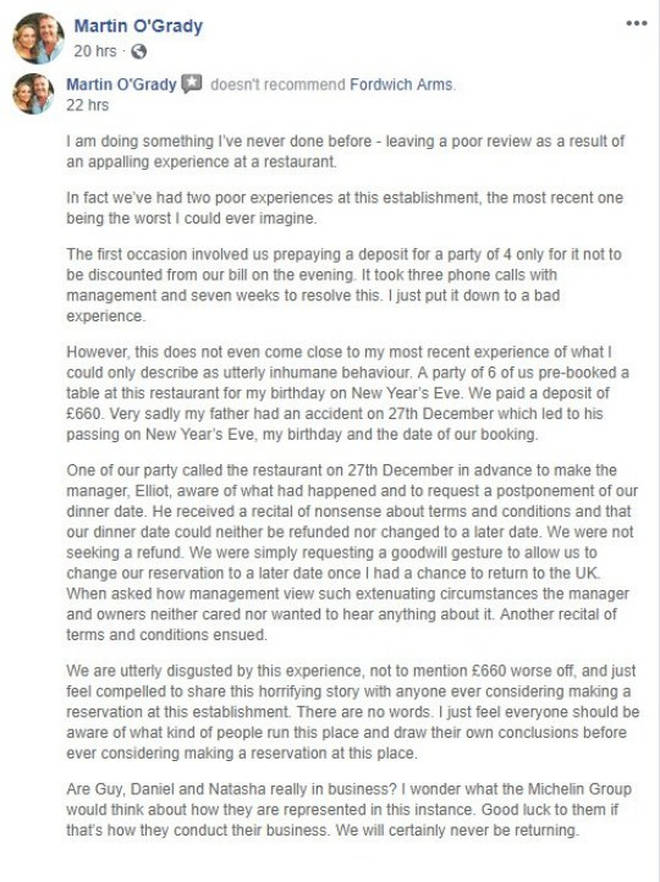 He also said this was the second time he and his family had been poorly treated by the restaurant, after being overcharged for a meal they had paid a deposit for before.
In response to the social media post, manager Daniel Smith said seeing as they could not fill the table at short notice, only two tickets could be refunded, or if the rest of the family wanted to attend this amount could be be put towards drinks.
Mr Smith added that as they are a "small independent business" it means "margins are tight" and they "must take steps to protect our business."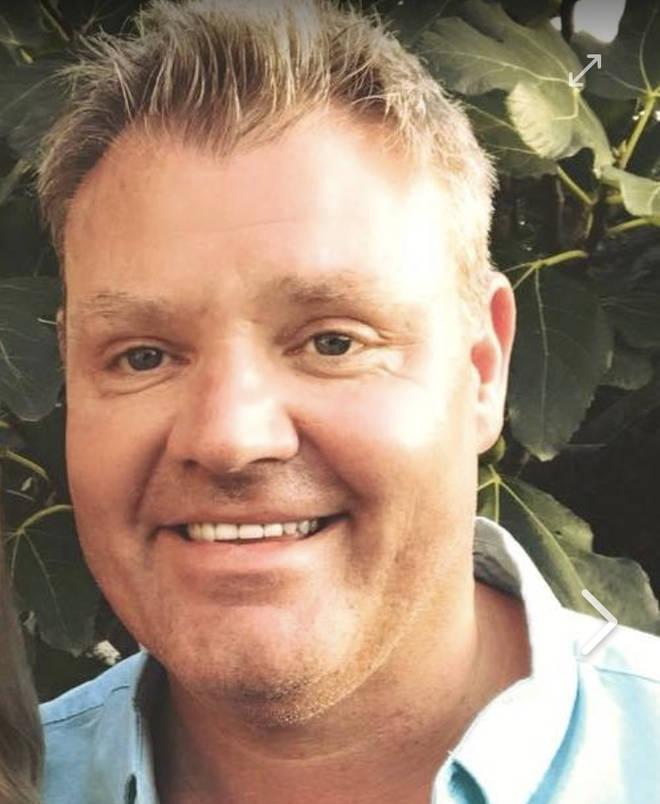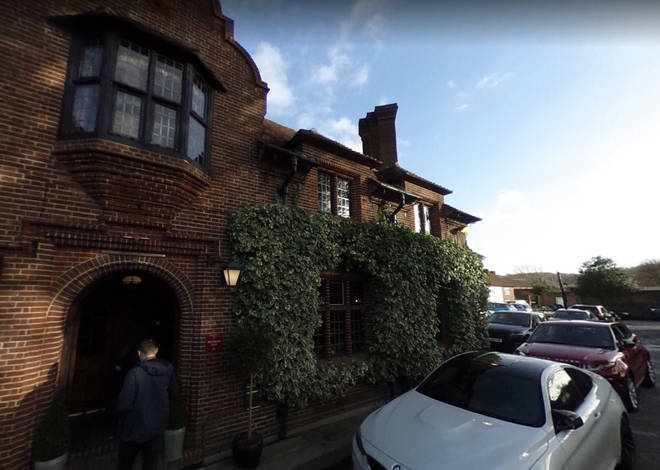 He added: ""First of all I would like to say how sorry we are to hear of Mr O'Grady's loss.
"The reason we charge a pre-payment for these events is that all the food is bought in especially for the menus we offer which allows us to purchase exactly what we are going to use in the evening.
"With it being New Year's Eve, this particular menu utilised a lot of premium expensive ingredients which were purchased specifically for the event and ensures that no food is wasted."