Male model 'murdered' by less successful rival had just landed movie role
18 July 2018, 15:32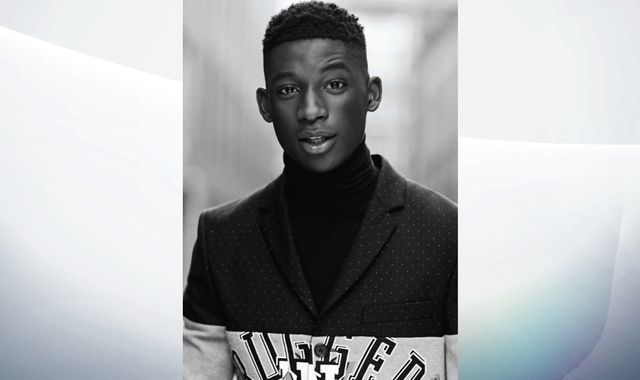 A British male model had just landed a film role when he was stabbed to death in the street by a less successful rival, a court heard.
George Koh, 24, is alleged to have murdered well-known fashion model Harry Uzoka, 25, by stabbing him in the heart outside his home in Shepherd's Bush, west London, on 11 January.
The Old Bailey was told how Mr Uzoka - who was said to be annoyed by the less successful Koh because he tried to copy him and make contact with his friends - arranged a fight after finding out his rival had claimed to have had sex with his girlfriend, model Ruby Campbell.
His long-term friend, Chuck Achike - who is also a model - told the jury that Mr Uzoka was in a positive mood and on a career high when he visited his flat the day before his death.
"He said George said, 'He f***** my girl', which I thought was petty and young," Mr Achike told the court.
"He knew it wasn't true and I knew it wasn't true."
Mr Uzoka had begun dating Ms Campbell last summer after they met on a photo-shoot in Los Angeles, he said.
He added that Mr Uzoka was in high spirits and the mood between them was "happy" and "optimistic".
The rising star was particularly upbeat about landing a role in a British film, Mr Achike told jurors.
"Harry had always wanted to be an actor and he had just got a role in a British movie and they had just sent him the script," he said.
Mr Achike could not recall the name of the film, but knew it was a romantic fiction.
But Mr Uzoka's flatmate, Seun Lawal, told the court that "Harry's mood didn't feel right".
He described a phone call he heard between Mr Uzoka and Koh to the court, telling jurors: "Harry was asking, 'What girl are you talking about?'
"(Koh) replied, 'It's all over social media, bruv. You had a girlfriend and I took her from you'.
"Harry said, 'There's nothing on social media'."
Mr Uzoka arrived for an arranged confrontation the following day with his flatmate Adrian Harper, who survived the encounter, both armed with dumbbell bars.
Koh, assisted by friends Merse Dikanda and Jonathan Okigbo, both 24, brought at least three knives to the scene, including a machete, prosecutor Richard Horwell QC said.
Koh, of Camden in north London, handed himself in to police three days after the incident.
He accepts two charges of possessing a knife but denies murder, as does Okigbo, also of Camden, and Dikanda.
In a prepared statement, Koh said: "I acted in self-defence because I feared that he would kill me or cause me serious injury.
"I had no intention to stab him in the chest. I was on the floor when he fell onto me. I maintain that my actions were reasonable given the circumstances."
The trial continues.
(c) Sky News 2018: Male model 'murdered' by less successful rival had just landed movie role