Man "Seconds From Drowning" Saved In Dramatic Thames Rescue
26 May 2017, 15:24 | Updated: 26 May 2017, 15:59
A man who was "seconds away from drowning" has been pulled alive from the Thames in a dramatic rescue.
The brave RNLI crew raced to save the stricken man who had fallen into the London waterway early yesterday (Thursday) morning.

The heart-stopping video shows the man's head fully submerged with lifeboat crew only able to see his waving arms.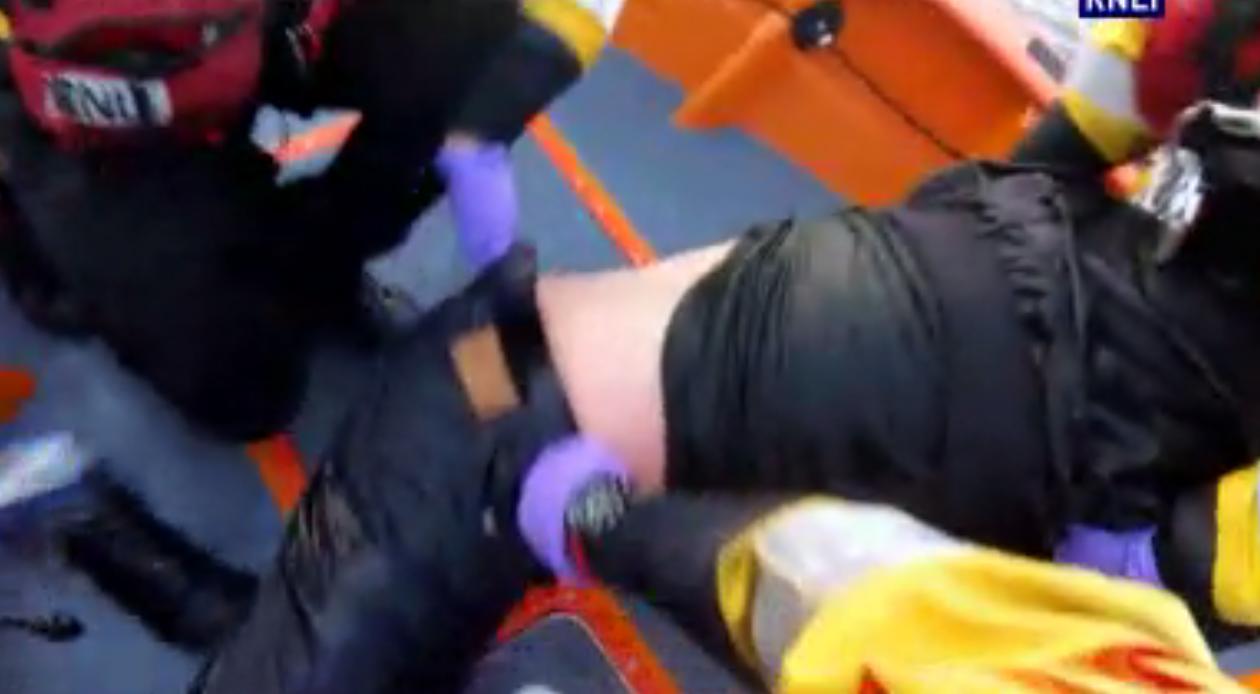 Thankfully, the crew are able to pull the man to safety just in time - with the RNLI explaining he was just "seconds from drowning".

Watch the dramatic rescue above.