Man Jailed After Being Filmed Beating Dog That Later Died
25 November 2016, 17:49 | Updated: 25 November 2016, 17:52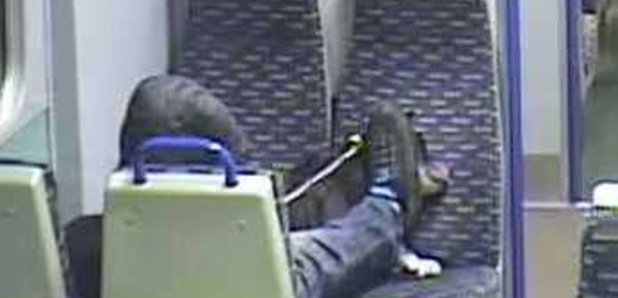 CCTV of attack was released earlier this week and prompted a huge response, which led to the man's arrest and conviction.
Kieran Milledge, 22, was caught on camera subjected his dog, Ronnie, to horrific abuse. In the video that was released as part of a police appeal, Milledge can be seen hanging the dog by its chain and swinging it against the carriage walls before pushing his foot into its face.
The defenceless animal was so traumatised by the treatment that it emptied its bowels on the carriage seat, which led staff on the Greater Anglia train to check the CCTV in the first place.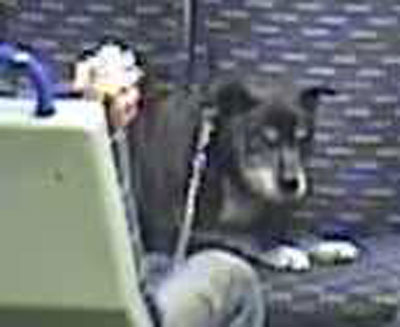 Following the release of the CCTV, Milledge was identified and arrested for causing unnecessary harm to an animal and possession of an offensive weapon. He was found guilty today and sentenced to 11-months in prison.
Detective Sergeant Steven Maguire from British Transport Police, said: "I welcome today's sentence as it has taken a violent dog abuser off the streets. Milledge's cruel beating of his dog was simply inexcusable and I am pleased that he now has an indefinite ban from keeping animals.
"Thanks to the overwhelming support of the public, we were able to identify Milledge quickly and bring him before the courts. He is now behind bars and I hope he spends his time in prison reflecting on the cruel way he abused his dog, Ronnie."