Man Jailed For This Shocking Assault On A Police Officer
13 December 2016, 10:35 | Updated: 13 December 2016, 10:55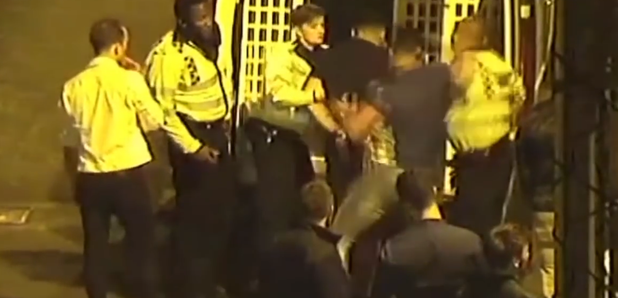 This is the shocking moment a thug broke the jaw of a police officer after he sucker-punched him from behind.

Demitre Clarke-Oliver was jailed for two years after pleading guilty to greivous bodily harm following the incident in Oxford in October.

Video: Thames Valley Police

Clarke-Oliver assaulted the officer while he was detaining an offender and the injuries PC Tse sustained during this assault resulted in two fractures to his jaw. PC Tse had to undergo an operation to insert two plates and eight pins to reconstruct his jaw following the assault.

The assailant then sprinted away, but stopped to square up to another officer when he realised he couldn't outrun him. After missing with a punch, he was taken to the ground and arrested.

Superintendent Joe Kidman said: "To attack a police officer is a cowardly and despicable act.

"PC Tse was responding to a call from the public at the time, and despite the calm and professional conduct from the officers, Clarke – Oliver attacked PC Tse from behind without provocation or warning and then ran away. He then threatened another officer before being subdued and arrested. It is to PC Tse's great credit that despite the serious injury to his jaw he assisted in this arrest."

Speaking after the sentencing, PC Tse said, "In this incident myself and the other officers attending were in the process of arresting another man in connection with a separate violent assault against a member of the public.

"While we were in the process of doing this, I was unexpectedly struck by Clarke-Oliver's fist which he slammed in to the side of my face, causing me a lot of pain.

"He ran away however my colleague and myself were able to apprehend and arrest him to carry out our duty to protect the public, ensuring no one else was subjected to this kind of assault. I hope to be able to return to work as soon as possible once my injuries have recovered further."