Man buys stolen £1,250 bike for £80 so he can give it back to owner - and Stormzy thanks him
21 January 2020, 07:57
Stormzy has praised a Good Samaritan who bought a stolen £1,250 bike for just £80 so that he could give it back to its rightful owner.
Ste Burke posted online yesterday: "Has anyone had their bike stolen? Just bought this for £80 and it's got a bike lock on it. Apparently it's from the Crosby area. Bought it so I can get it to back to the right owner. I know it's a £1350 bike and id be heartbroken if it was me. Give us a shout."
Stormzy got in touch to tell Mr Burke he was a "top man" after the rightful owner came forward with a set of keys and the bike's paperwork - saying it had been stolen in a burglary.
Mr Burke said the owner told him he had saved up and spent £1,250 on the bike last year, but it had been taken in a burglary. "He's made up that he's managed to get his bike back, so happy days. It's in the right hands now."
Mr Burke told LBC News: "I was at my home and I was getting my gym bag out of the boot of my car to take in when 3 men approached me and asked did I want to buy a bike.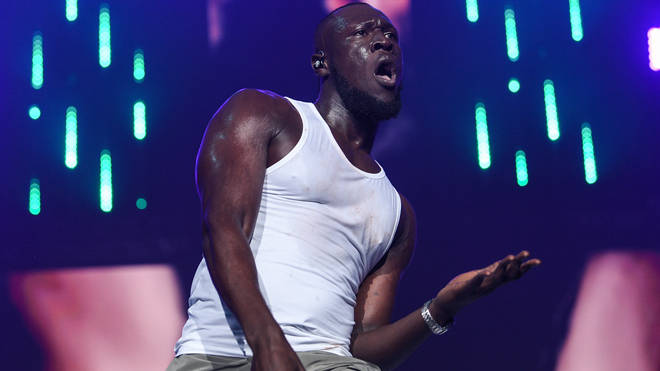 "I looked at it and knew it was worth quite a bit just by looking at it. So I thought quick and said how much are you after and they was saying £100 and I said I'll do £80.
"And they said yeah. Even though it's worth £1200+ I saw the bike lock around the spokes and they actually said to me that it was stolen from the Crosby area so I thought I'll buy it and put it up on here.
"As soon as I gave them the money they got off and walked towards town area. I knew someone would see it and it would end up back with the owner due to how mad social media is now.
"A girl messaged me and she gave me [the owner's] number as he was putting posts up on Facebook 2 days ago upset over losing his bike.
"I ended up texting him and he called me and gave me his address and when I met him he had the bike lock key what was around the spokes and the appropriate paperwork. So it was obviously his.
"He said his house had been robbed 2 days ago and they'd took his bike and all his kids expensive clothes from his wardrobe. He said he doesn't get paid until Friday could he call me and get my bank details and send me the money Friday.
"But I kinda don't want to take it. Just happy he's got it back, his house had been stolen and he's got a young daughter and a girlfriend upset over it all I'm just glad I've made good out of a bad situation.
"My car was stolen last year and I never got it back. So I'd of loved someone to do something like that for me. So I kinda know how it feels. Just glad all is well."
After Stormzy's response Mr Burke replied: "Thanks big mike. Send all house robbers to Heathrow Terminal 4 love yeah lad."