Manchester United charged by FA for 'disorderly' conduct during Liverpool FC defeat
21 January 2020, 20:18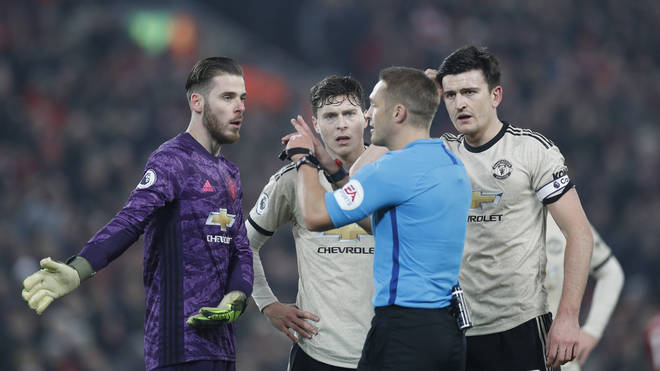 Manchester United have been charged by the Football Association (FA) for their players' conduct during their Premier League defeat against Liverpool on Sunday.
The club is accused of "failure to ensure players conducted themselves in an orderly fashion". It came after players surrounded referee Craig Pawson following a VAR review of Van Dijk's clash with David de Gea.
The review deemed the United goalkeeper had fouled and a goal was disallowed. Yet Liverpool still won the game comfortably at 2-0 and extended their lead over Manchester City to 16 points.
United have until Thursday to provide a response to the charge.
A statement from the FA read: "Manchester United has been charged with a breach of FA Rule E20 (a). It is alleged that the club failed to ensure its players conducted themselves in an orderly fashion during the 26th minute of the Premier League fixture against Liverpool FC on Sunday."
Mr Solskjaer was asked about the incident during a press conference.
He said: "Maybe I shouldn't talk too much about that.
"Let's get that decision done but, the goal was overturned. I reacted myself because everybody could see it was a foul."