Met Policeman jailed for using grieving family's TV account to buy porn
5 September 2019, 15:14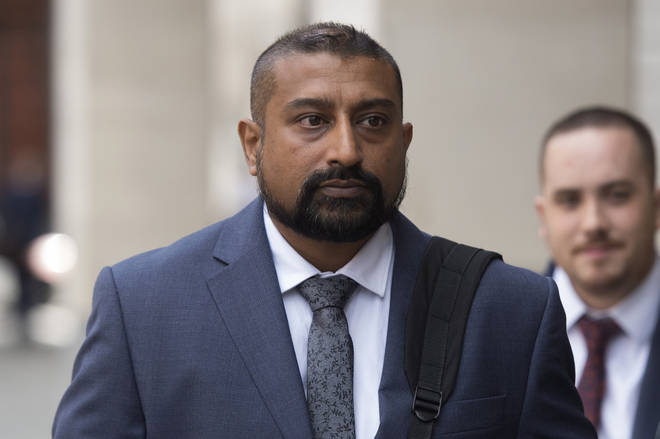 A Met Policeman who used a grieving couple's TV account to purchase pornography just hours after their son's death has been jailed for one year.
PC Avi Maharaj, 44, was guarding the body of Graham and Alison Miller's 14-year-old son Harry, who had taken his own life on 11 February, 2018.
Maharaj was waiting for an undertaker to arrive at the family home in Earlsfield, southwest London at the time he bought the inappropriate material.
He guessed PIN code on the family's Virgin account to make the £25.96 purchase.
Maharaj then tried to cover his tracks by claiming it had been an intruder who broke in and accessed the TV, and logged incorrect time time codes on the paperwork to make it appear he left the premises earlier than he did.
The Miller's initially feared that their son had been buying videos the day of his death when they noticed the purchase.
However, the family realised the purchase had been made late at night, hours after their Harry's death.
Maharaj pleaded guilty to fraud at Southwark Crown Court and will now spend the next 12 months behind bars.
Sentencing Judge Deborah Taylor said he had "deviously indulged himself" at the expense of the grieving parents.
"While his grieving parents were being consoled elsewhere, you had the responsibility of guarding the house late at night until the arrival of the undertaker to remove the body," she said.
"The family were vulnerable, traumatised by the loss of their son, and trusted you to guard their house. Your actions led them to a false understanding of their son's last hours and greatly exacerbated their grief and suffering."
"It is impossible to overstate the affront of your behaviour that night, in a house where the tragic death of a young boy had occurred, and in the presence of his body."
"All right-thinking people would be appalled by your gross lack of decency and respect in indulging yourself at all in those circumstances, let alone deviously, and at the expense of the bereaved parents." 
Mr Miller said: "We don't know what drove Pc Maharaj to behave the way he did, but we do know that too many Londoners struggle with all kinds of addictions to things like pornography, gambling, drugs, and we long for the day that society would take these issues more seriously."
"We have received a full apology from the Metropolitan Police for the actions of PC Maharaj and we forgive the police service and Avi completely."