'We're not in a position to find an agreement' on Brexit, says Barnier
9 October 2019, 17:24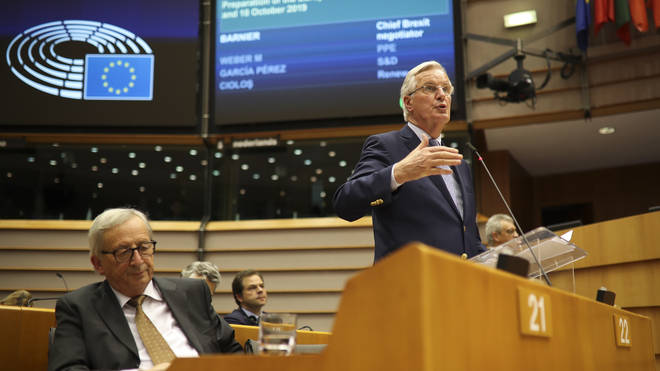 The EU's chief Brexit negotiator told the European Parliament he has "serious concerns" over Boris Johnson's proposals as they rely on "a system that hasn't been properly developed".
Michel Barnier addressed the Brussels Parliament on Wednesday saying the UK's proposal for border checks "hasn't been tested".
Mr Johnson's plan to avoid a physical border by creating customs posts away from where the North meets the Republic is not a "legally operational solution", according to Mr Barnier.
He said: "To put things very frankly, though, and to try and be objective, this particular point, we are not really in a position where we are able to find an agreement.
"The thing is, though, time is pressing. We are one week away from the European Council summit."
However he told reporters he thinks "the deal is possible and very difficult, but possible".
In his Brussels speech, the French politician said "proper, rigorous checks" would be needed along the EU's border with the UK after Brexit to maintain the integrity of the single market.
He added: "In Northern Ireland, as in any other area, we need operational real controls, credible controls. We're talking about the credibility of the single market here.
"Its credibility to consumers, to companies, and of course third countries that we negotiate agreements with."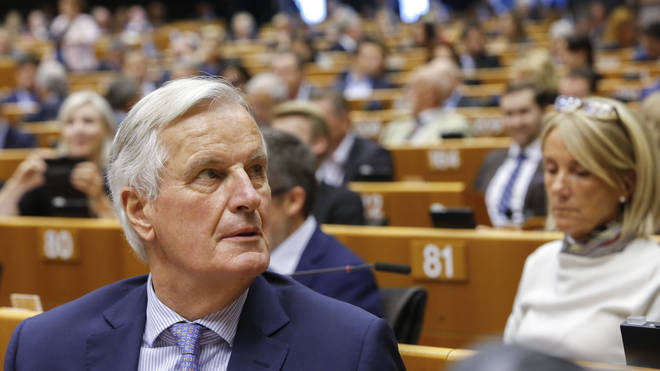 He raised concerns with Mr Johnson's desire to remove the "insurance" of the backstop that had been agreed with Theresa May's government, saying the UK prime minister's alternatives do not offer the same "safety net".
The issue of consent from the Northern Irish Assembly every four years was another sticking point for the EU chief.
Under the UK government's proposals, Northern Ireland could unilaterally decide not to activate the border solution and even if they did it could lead to serious debate every four years.
Mr Barnier said: "The proposal of the British Government, as things stand, is not something we can accept. It replaces an operational, practical, legal solution by one that is simply a temporary solution.
"Even without a deal we will have to rebuild everything that has been pulled apart - 44 years of integration and co-operation - we will have to rebuild our relationship in all these different areas.
"Trade, university, aviation, fisheries, judicial co-operation, security."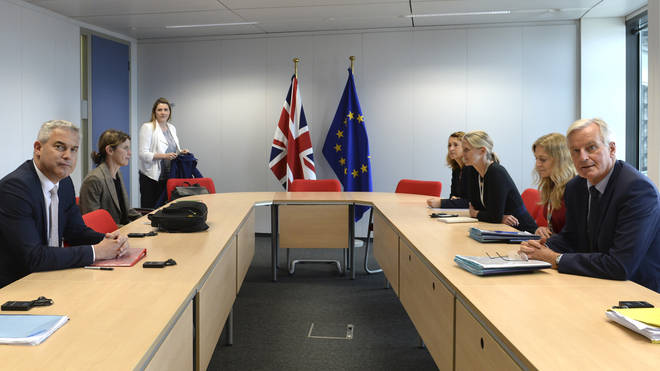 The EU negotiator told his European counterparts that he and the British government wanted a "fair and level playing field" but any agreement would need to be "operational, legally sound and sustainable".
He added: "Not tomorrow, not in the future. And they need to be solutions for both parties here.
"So, in this moment, where we are now, we will remain calm, we will remain vigilant and we will remain constructive, and we will be respectful of the United Kingdom and those who lead it."
"We hope with this attitude on both sides, we will be able to come to an agreement that works for everyone."
The EU chief will meet with Brexit Secretary Stephen Barclay in Brussels on Thursday ahead of a crucial meeting between heads of government next week.