Moment Bus Driver With Dementia Ploughed Into A Sainsbury's - Killing Two
19 September 2018, 14:12
New CCTV shows the moment a bus driver with dementia lost control of his double-decker and crashed into a supermarket - killing a young boy and a grandmother.
Members of the public could be seen running for their lives as 80-year-old Kailash Chander mistook the accelerator for the brake in the fatal crash in Coventry back in 2015.
On Monday, a court ruled the pensioner, who was medically unfit to stand trial, was driving dangerously.
The former mayor of Leamington Spa was diagnosed with dementia after the collision.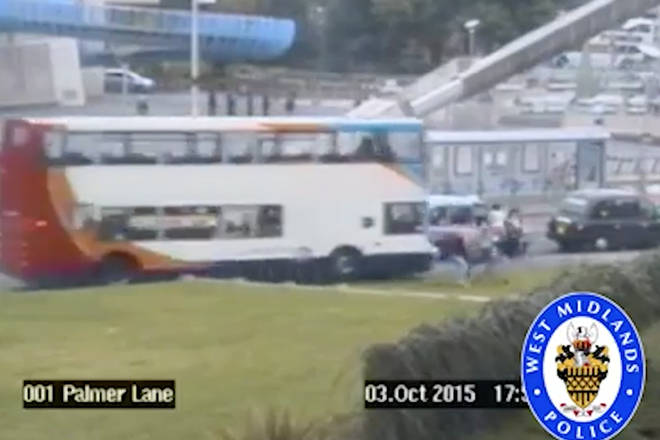 Primary school pupil Rowan Fitzgerald was sitting at the front of the upper deck of the bus and died of a head injury, while 76-year-old pedestrian Dora Hancox died from multiple injuries after being hit by the bus and a falling lamppost.
Chander may face a supervision order at a further hearing in November.
Bus company Midland Red South, which has pleaded guilty to health and safety law breaches, faces an unlimited fine and will also be sentenced later.
Lawyers for Chander, who was 77 at the time of the crash, argued he was driving carelessly and should not be found guilty of dangerous driving.
Before the jury handed down their verdict, the judge told the panel: "You will obviously feel sympathy for the very real tragedy that has befallen Mrs Hancox and her family and Rowan and his family.
"But in judging this case and in deciding whether the prosecution have proved the act of dangerous driving, you have to put emotion to one side.
"You are here to judge the evidence objectively and dispassionately."