Ninety migrants intercepted in one day trying to cross channel into UK
6 February 2020, 20:35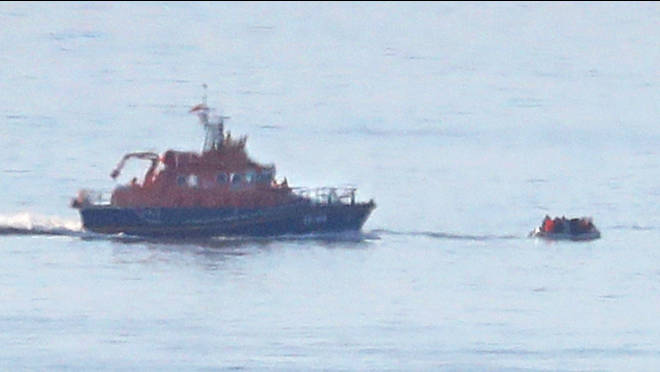 Ninety migrants have been intercepted in the English Channel while trying to reach UK shores - the highest number in a single day.
Among those caught off the Kent coast and brought ashore at Dover were up to 15 children and a number of women, the Home Office confirmed.
Six boats were intercepted at sea on Thursday, with a further two believed to have reached the coast.
Five people were also found in Dover town centre, with today's surge of crossings thought to be the greatest in any 24-hour window.
Search and rescue operations took place throughout the day as people risked crossing the choppy waters amid near-freezing air temperatures.
One Border Force vessel came across an inflatable rib boat carrying five men - presenting themselves as Senegalese, Malian and Guinean - at around 2:15 am.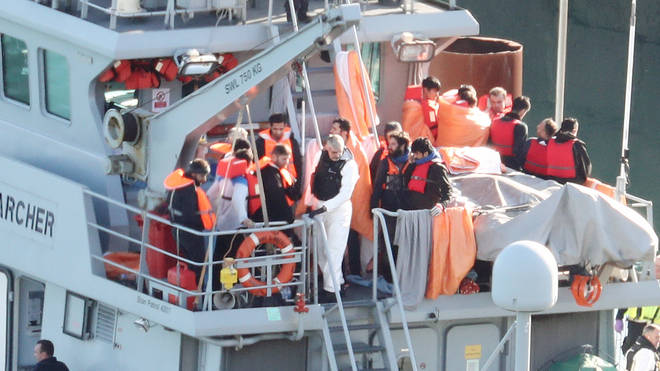 In a separate incident, another patrol intercepted a small boat of 21 males who presented themselves as Syrian, Yemeni and Egyptian nationals.
Other nationalities found today were Iranians and Iraqis.
The rise in activity prompted Dover MP Natalie Elphicke to call for a "fresh approach" to the situation, which was opposed by the charity Detention Action.
Home Office director Tony Eastaugh said: "We have extra patrols on French beaches, drones, specialist vehicles and detection equipment which has been deployed to stop small boats leaving European shores.
"And it's working. Last year one hundred people smugglers were convicted for a total of 320 years."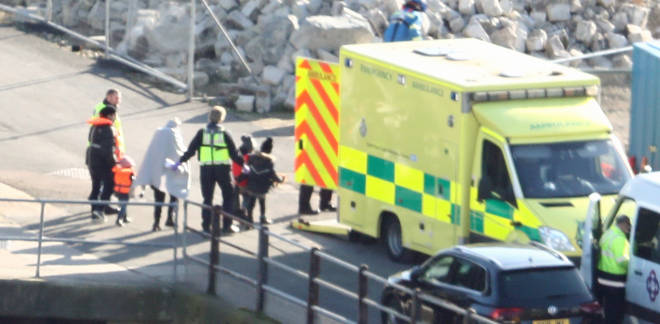 HM Coastguard said it responded to "a number of incidents" off the coast, along with Kent Police, Border Force and the RNLI.
All those intercepted were taken for medical assessments, before being interviewed by immigration officials.
Witnesses described seeing some people being carried off on stretchers to ambulances, while others were being kept warm with blankets.
Temperatures at the Port of Dover this morning were as low as 2C.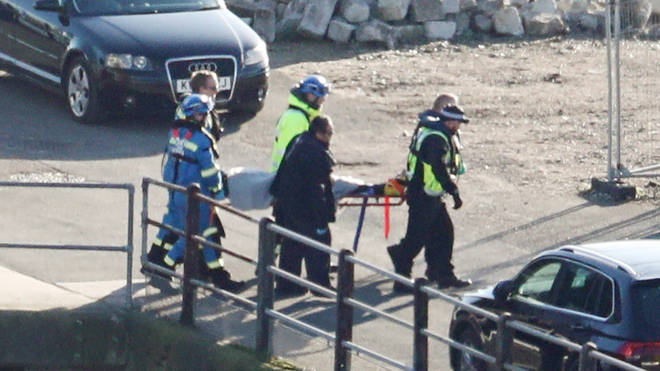 Ms Elphicke spoke earlier: "It is essential that we put a stop to this appalling trafficking trade and protect vulnerable people from making these dangerous crossings.
"A fresh approach is needed so wherever boats are picked up in the English Channel they are returned safely and securely to France."
Bella Sankey, of the charity Detention Action, said: "Turning away asylum seekers on our coastline would do nothing to deter traffickers while further risking the lives of those desperate enough to turn to them.
"The best way of ensuring the security of those seeking sanctuary in the UK is to offer safe and legal routes."
It comes as nearly 200 people risked their lives crossing the stretch of water between the UK and France in the space of one week last month.
The Channel is one of the busiest shipping lanes in the world, with roughly 500-600 boats crossing the strait every day.