No-deal Brexit advert under fire for "misleading the public" with duty free claims
12 September 2019, 14:40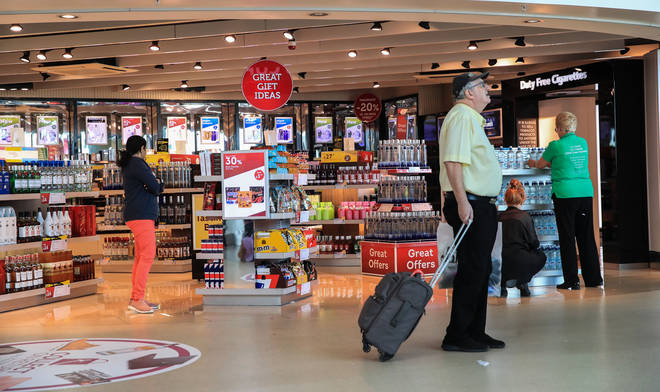 The advertising watchdog is assessing "a number of complains" about the advert, which claims alcohol and cigarettes bought from the EU would be cheaper after a no-deal Brexit.
The government has come under criticism for "misleading the public" with an advert that states "beer, spirits, wine and tobacco" will no longer face excess duties in the UK in the event of a no-deal Brexit.
HM Treasury tweeted the advert, which said: "Duty-free shopping with the EU is coming back, if we leave without a deal. 'People travelling to EU countries will be able to buy beer, spirits, wine and tobacco without duty being applied in the UK."
However, the advert has been called "misleading propaganda".
Critics have pointed out that people travelling to EU companies can already purchase alcohol and tobacco without duty taxes in the UK, as taxes like VAT and excise are paid in the country of purchase.
The EU website explains: "There are no limits on what you can buy and take with you when travelling between EU countries, as long as the products purchased are for your own use and not for resale'.
In addition, the quantity of goods permitted to be brought into the country under duty free will be reduced in the event of a no-deal Brexit.
Under current rules, individuals are able to bring in 110 litres of beer, 90 litres of wine and 800 cigarettes without any questions being asked. For countries outside the EU, the duty free allowance for alcohol is set at 16 litres of Beer and four litres of wine and 200 cigarettes.
A spokesperson for the The Wine and Spirit Trade Association added: "The Government shouldn't only tinker with duty free allowances for travellers."
"No ifs, no buts, the Chancellor should go further to back British business and support cash-strapped consumers by cutting duty on wine and on spirits at the next Budget."
The advert also received backlash on Twitter.
Are we supposed to celebrate this given smoking kills 1000s and costs the UK £12.6bn/yr*, and alcohol misuse contributes to 200 different health conditions*? (*govt's own figures) @DHSCgovuk https://t.co/gdHPG7kjfn

— Ben Chisholme (@BenChisholme) September 10, 2019
Probable food/medicine shortages, further £ decline, higher unemployment, less tax revenues

And the Treasury is promoting duty-free fags and booze

Call me cynical but this is an advert targeting people too dim to realise taxes/duties pay for nurses, libraries, health, education https://t.co/kKKQQslqEq

— Mark #FBPE 🔶 (@Mark__Eadie) September 11, 2019
An advert from HM Treasury that is intended to promote a political opinion: no-deal = good for the UK. Where do we live now? Where we have to start assuming every civil service communiqué is propaganda? The civil service should be neutral. Shame on @hmtreasury! https://t.co/a7B4Agj5Qr

— Dr Phillip Nelson (@PhillNelson) September 11, 2019
And this is a good idea to promote because the UK people are so fickle that as long as they can buy cheap booze and fags they'll forget just how fucked the whole thing is?
And the Treasury spent money to produce this advert?! https://t.co/G0P3KZ1PlC

— SO what? (@sosuhor) September 11, 2019