No Poppy no pint: Pub landlord gets strict ahead of Remembrance Sunday
8 November 2019, 17:06
A pub landlord in Bristol has told staff not to serve anyone on Remembrance Sunday unless they're wearing a Poppy.
Sean Donnelly the landlord of the Three Lions in Bedminster has laid down strict rules for Armistice Day: No Poppy, no pint.
The Bristol pub landlord has told staff to turn customers away if they're not wearing a Royal British Legion poppy.
The pub in West Street transformed itself into a giant flag of St George for the World Cup this summer, and is one of the main pubs in the heartland of Bristol City supporters.
Bristol Live reported that the landlord said anyone coming into the pub would be offered the chance to take one for a donation to the Royal British Legion's Poppy Appeal, and he had arranged for a range of different kinds of official poppies to be sold at the bar.
The pub has said those who are current or former service personnel will get red carpet treatment, and be able to claim a free drink.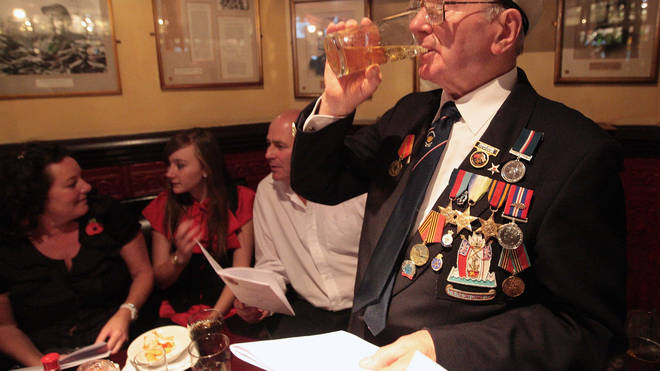 This Sunday is Remembrance Day when the nation will fall silent to commemorate those who died in war and conflict.
Armistice Day is marked on 11 November every year because World War One ended at 11am on the 11th day of the 11th month, in 1918, when the armistice was signed.