Northern Ireland abortion law breaches human rights, High Court rules
3 October 2019, 20:57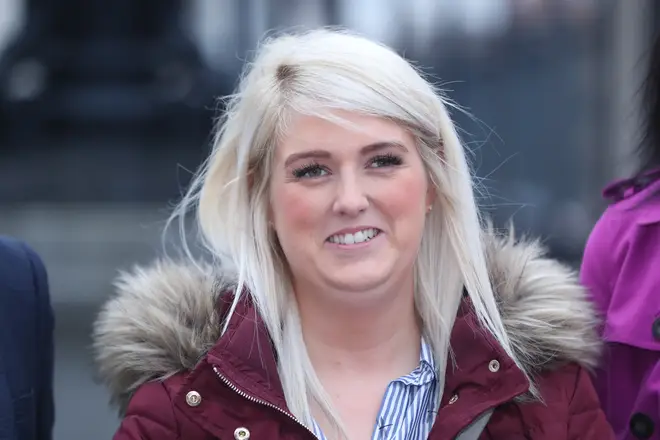 The High Court in Belfast has ruled Northern Ireland's strict abortion laws defy the UK's commitment to human rights.
The decision led to calls for urgent reform to Northern Irish abortion legislation with Sinn Fein and the Democratic Unionist party agreeing the matter would be best dealt with in a restored Stormont Assembly.
Sinn Fein vice-president Michelle O'Neill said: "There is now an urgent need for reform of the legislation to provide the option of abortion where a woman's life, health or mental health is at risk.
"And in cases of fatal foetal abnormality, and without specific indication for a limited gestational period, so that cases of sexual crime can be dealt with in a compassionate manner."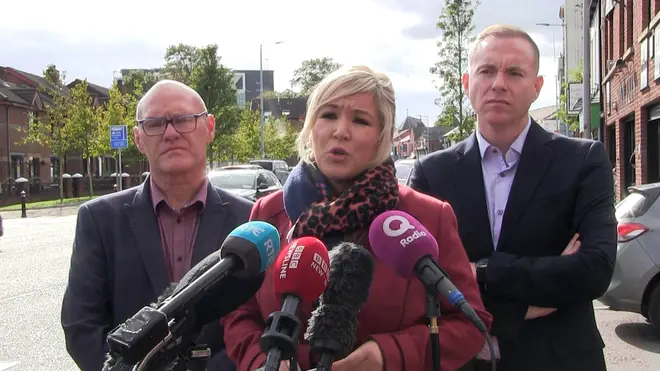 However DUP Assembly member Carla Lockhart said there was no human right to "abortion on request" and criticised the passage of legislation on the matter by MPs at Westminster.
The Northern Irish Assembly has not sat for two-and-a-half years, which has led to inaction over abortion laws.
MPs in the House of Commons voted in favour of the measure earlier in the year and abortion will now be made legal for Northern Ireland in 2020 unless Stormont is restored earlier.
29-year-old Sarah Ewart celebrated the decision calling it a "massive victory" for mothers following a six-year legal effort to spearhead the change in law.
Ms Ewart was refused a termination in 2013 despite finding out her child was diagnosed with a fatal foetal abnormality.
This meant the brain had not properly developed during gestation and the child would have died during pregnancy or soon after birth.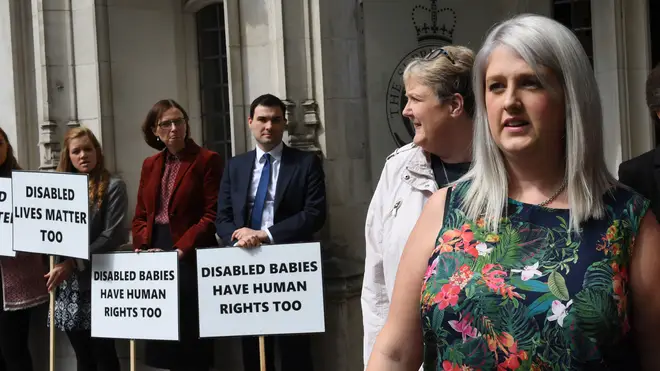 She was told she could not have an abortion in Northern Ireland and was given no advice about where to find one, so she travelled to London instead to end her pregnancy.
"Today's ruling is a turning point for women in their campaign against the outdated laws prohibiting abortion in Northern Ireland," she said following Thursday's ruling.
"It should never have come to this. Today's ruling is a vindication of all those women who have fought tirelessly to ensure that we never again have to go through what I did in 2013."
The young mother said the case had been "a massive stress emotionally on all the family" but today's ruling acted as "a massive emotional relief" and was not "an easy journey".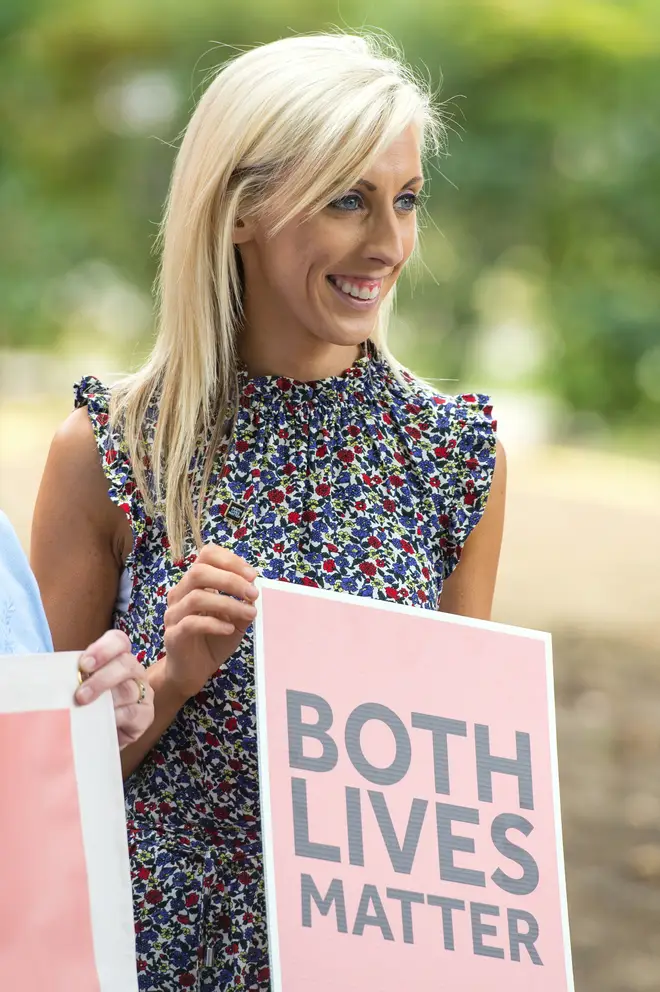 Mrs Justice Siobhan Keegan said the 29-year-old's personal testimony was "compelling".
She added: "I cannot see that this would serve any benefit or it would be right to ask another woman to re-live the trauma."
Under current Northern Irish laws abortion is only permitted if a woman's life is at risk or if there is a risk of permanent and serious damage to her mental or physical health.
Rape, incest or diagnoses of fatal foetal abnormality are not grounds for a legal abortion.
Opinion on social media was divided over the landmark ruling, with Stella Creasy MP lauding Sarah Ewart's efforts, whereas pro-life campaigner Bernadette Smyth said the decision was "a travesty".
Total respect to Sarah Ewart today for her determination to challenge cruelty of Northern Ireland abortion laws - let's hope this is the last time a woman has to take UK government to court to be treated with dignity in such circumstances : https://t.co/aajXlEUcfq #trustwomen

— stellacreasy (@stellacreasy) October 3, 2019
Speaking outside the court, Director of Precious Life said, "Today's judgement is a travesty of justice for unborn babies in Northern Ireland. This ruling actually breaches the UK's commitments and obligations to protect the human rights of children before birth." #NotinOurName pic.twitter.com/o2yDe3iZKu

— Bernadette Smyth - A voice for unborn babies (@BerniSmyrh) October 3, 2019