Number of severely obese ten and 11-year-olds at record high
10 October 2019, 14:45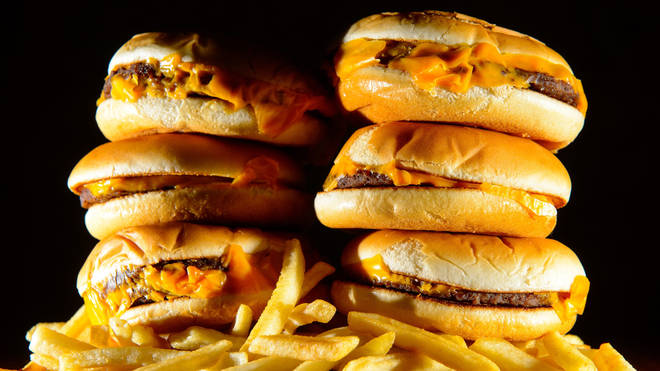 Severe obesity among ten and 11-year-olds has hit a record high in England for the fourth consecutive year, rising by more than a third since 2006.
4.4 per cent of year six children, which is equal to 26,158 kids, were found to be severely overweight.
The data, from the National Child Measurement Programme (NCMP), overseen by Public Health England (PHE), also found obesity in the poorest areas was double that of the richest areas.
Severe obesity is almost four times higher in the most deprived areas compared with the least deprived areas for four and five year olds.
It found that the proportion of overweight and obese children aged four and five has risen, from 22.4 per cent the previous year to 22.6 per cent, equal to 135,020 children.
Jo Churchill, Public Health Minister, said: "These data highlight once again how important it is for us to tackle childhood obesity, which has a devastating impact on the health of our children.
"This problem has been decades in the making but we can turn this around. Our world leading childhood obesity plan will help all families by making the healthiest choice the easiest choice, whether at home, at school, or at play.
"We are working with councils to tackle child obesity locally through new and ground-breaking programmes, cutting large amounts of sugar from food and soft drinks, and investing millions to give children opportunities to exercise in schools."
Dr Alison Tedstone, chief nutritionist at PHE, said: "Too many children remain overweight or obese, and severe obesity in Year 6 has reached a new high – putting children at risk of poor mental and physical health now and as they become adults.
"That's why we are addressing the wider factors impacting our children's weight – from working with industry to improve the food they eat, to helping local councils create healthier environments to live in. However, we know more action is needed."
The shocking statistics were revealed on the same day that Professor Dame Sally Davies, the outgoing Chief Medical Officer for England, said eating on public transport should be banned and the sugar tax extended.
Professor Davies called for the successful tax on sugary drinks to be extended to milk drinks that contain added sugar, such as milkshakes, and for ministers to consider plain packaging for unhealthy food.