One in six east England paramedics off work for mental health reasons, FOI reveals
9 September 2019, 13:13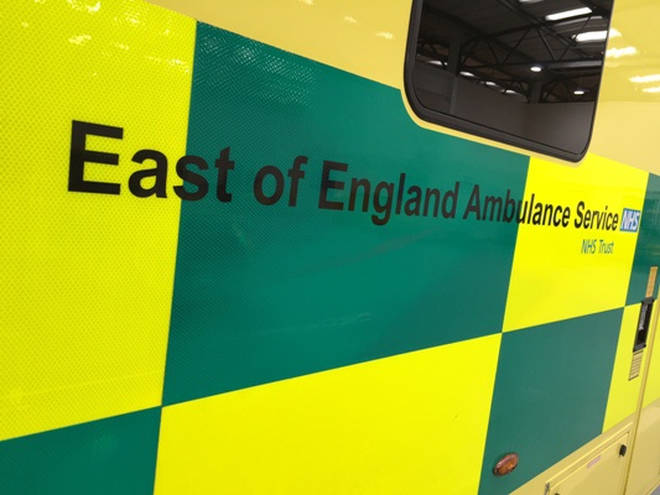 The number of paramedics at the East of England Ambulance service (EEAST) absent from work over the last 5 years due to anxiety, stress, depression or other psychiatric illnesses, has increased by more than 1000%, according to a freedom of information request.
Figures obtained by Heart through a freedom of information request show that in 2013 it was one absence for every sixty paramedics, but by 2018 it was one absence for every six paramedics.
Nathan Cusack, a former HART paramedic (Hazardous Area Response Team) with the East of England Ambulance Service, was diagnosed with complex PTSD while he was still in the job.
When told about the figures he said "It doesn't surprise me sadly… there seems to be more and more people who are struggling with mental health issues in relation to the job, and a lot of that is because of the job, sadly, and how people are being managed in the job."
He thinks paramedics may struggle with their mental health due to a number of factors including the amount of calls that they have to respond to, which he says has been increasing year on year; a lack of resources; later and longer shifts for crews; and no downtime between calls outs.
He said paramedics can often be expected to go from one job straight onto another without going back to base, which means there's "no release valve anymore".
Dil Patel is also a former paramedic for the EEAST. He worked across Essex for 15 years but says although he loved the job itself, his life is much improved since he left last year.
He is also unsurprised by the figures we've uncovered and says he has seen colleagues struggling first hand. Talking about our figures, he says "it's probably a lot higher than that anyway… I think if I might hear about 5 (cases)… only one is actually formally reported."
"The number of calls or patients that we are getting has massively increased, the numbers of ambulances haven't quite caught up with that… there's no way that you can really prepare for the volume of work."
In response to the figures, an East of England Ambulance Service NHS Trust spokesperson said: "Following our signing of MIND's Blue Light programme pledge over three years ago, we have worked hard to rid the Trust of any stigma surrounding mental health.
"We have a dedicated Health and Wellbeing team and provide spaces where people can take time out if they need to. These spaces will also be enhanced as part of our new estates plan.
"Staff have access to a range of services through the team, which include occupational health, an employee assistance programme and a variety of other supportive services. 
"The wellbeing team also run our Trauma Risk Management (TRiM) service and we are very fortunate to have over 165 TRiM practitioners who help colleagues through early stages of trauma management, which can be a significant factor of stress-related absence."