One Love Manchester: Moments From The Benefit Concert
4 June 2017, 19:06 | Updated: 4 June 2017, 22:59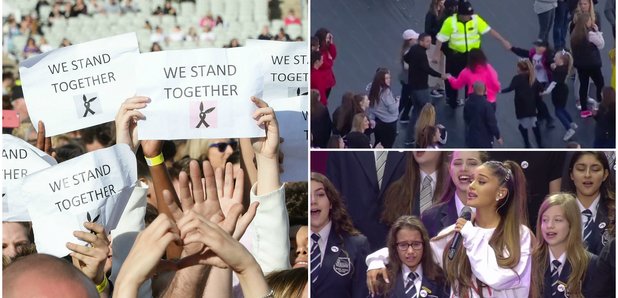 Musicians gather this evening to pay tribute to and raise money for the victims of the Manchester terror attack. We'll bring you the key moments.
Ariana Grande returns to Manchester 13 days after a terrorist killed 22 people at her concert in the city.
The One Love Manchester gig at the Old Trafford cricket ground will see around 50,000 fill the stadium to honour the memories of those killed and pay tribute to the emergency responders and by-standers who helped. Around 14,000 expected to attend were also at the Grande gig that was targeted.
The money raised from the concert will go to the We ❤️ MCR fund. Grande will be joined by Justin Bieber, Coldplay, Take That, Katy Perry and more.
We'll keep you updated with the key moments from the night:
A beautiful spontaneous moment that warmed people's hearts - a policeman was filmed dancing with children at the show.
In one of the most emotional moments of the night Ariana Grande sang with the Parrs Wood High School choir. Some of the children on the stage with her were at the concert on May 22.
Ariana Grande's manager told the crowd that the children injured in the May 22 attack who are still in hosptial were watching. He read out a powerful message from a 15-year-old vitcim who lost his best friend in the attack.
Ariana Grande fought back tears as she returned to the stage in Manchester:
Robbie Williams led the crowd in an emotional and defiant sing-along, with 50,000 singing: "We're strong! We're strong! We're still singing our songs!"
After the terror attack in London last night, concert goers today have sounded a defiant tone.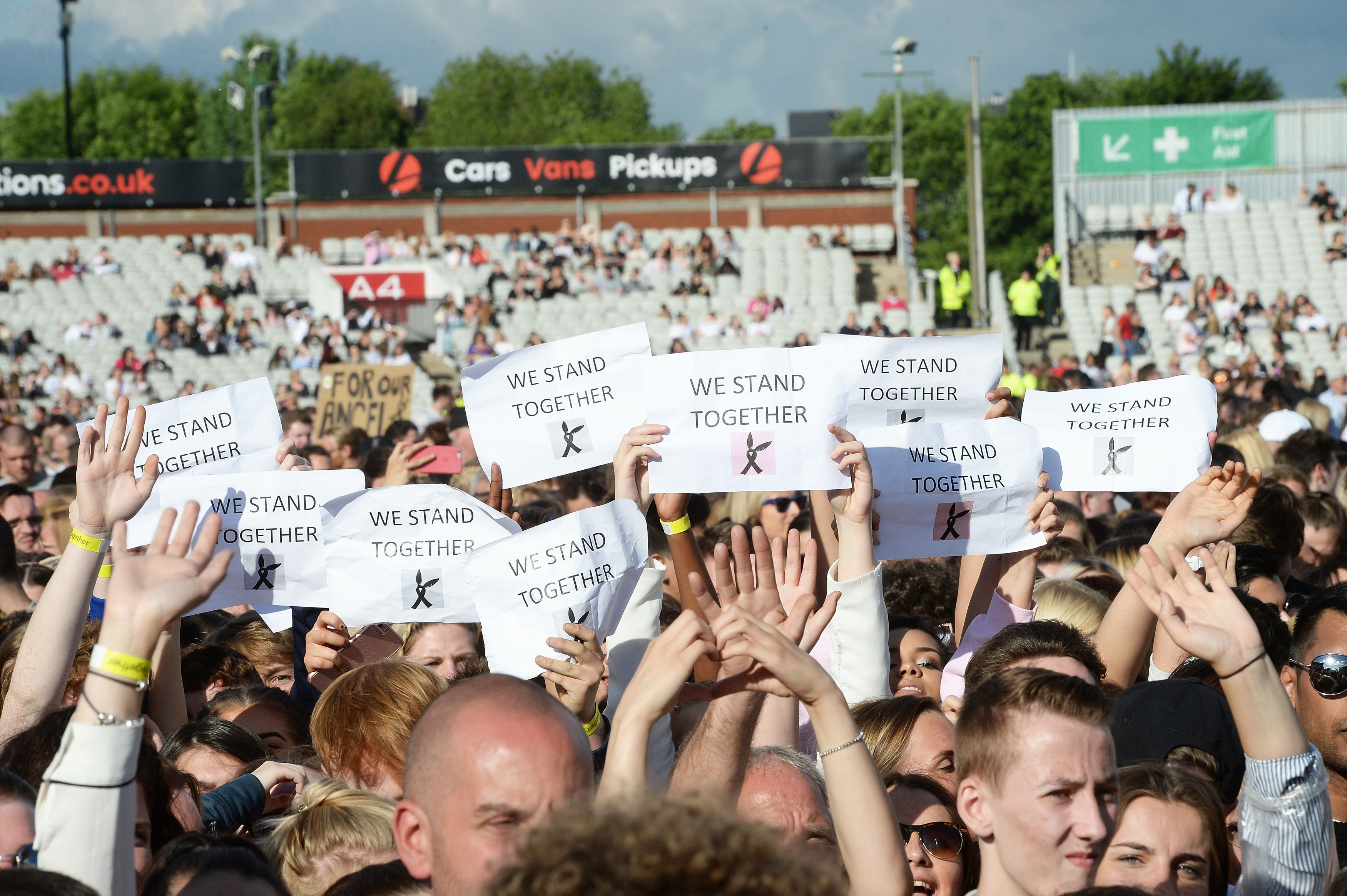 There had been questions whether the concert would go ahead in the light of the attack on London Bridge on Saturday evening.
Scooter Braun, the manager of Grande and Justin Bieber who had been key in organising the concert, posted a defiant statement explaining why it was more important than ever that the event happened.
June 4, 2017
The Red Cross have set up a UK Solidarity Fund to raise money for victims of terrorism anywhere in the UK. It has also raised £7.3 million for victims of the Manchester attack.
We've now reached £7.3 MILLION for the #Manchester Emergency Fund!
Let's raise more during #OneLoveManchester. https://t.co/BW6ZNwV4hj pic.twitter.com/riUhtqBT6F

— British Red Cross (@BritishRedCross) June 4, 2017