Passengers braced for possible disruption as BA flights resume after strike
11 September 2019, 08:11
British Airways warned today that it will take "some time" for flight services to get back to normal, despite the end of a two-day strike by pilots.
BA grounded nearly all flights on Monday and Tuesday due to its ongoing pay dispute with Balpa pilots.
Tens of thousands of flights had to be cancelled, costing BA an estimated £40m a day.
In a statement on its website on Wednesday, British Airways said: "We are working hard to get back to normal and to get our customers to their destinations.
"The nature of our highly complex, global operation means that it will take some time to get back to a completely normal flight schedule so there will be a knock-on effect over the next few days."
The airline said: "Due to the union's strike action, nearly half of our fleet of over 300 aircraft and more than 700 pilots will start the day in the wrong place [on Wednesday].
"In addition, more than 4,000 cabin crew have had disruption to their rosters, and in many cases will be unable to operate again for several days due to legal rest requirements."
How long is the British Airways strike, which flights are affected and how much do pilots earn?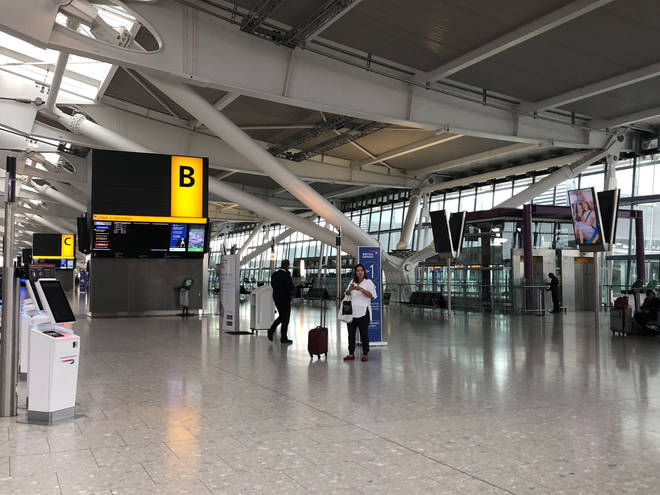 Some passengers have already taken to social media to complain about Wednesday's disruption.
@BA the only thing I had was a big red banner to say my flight were cancelled no other alternative offered. When I booked the disputes were not scheduled for the 11th Sept so you have given me no notice! I've booked parking at LHR which has already been paid!

— Prashanie Dharmadasa (@Prashanie) September 11, 2019
The disruption to services is expected to continue as many aircrafts travel back to London to try and get back on schedule following the industrial action.
The airline is offering affected customers refunds or the option to re-book to another date of travel or an alternative airline.
Balpa said that the strikes had been a "powerful demonstration of the strength of feeling of BA pilots".
Pilots had previously rejected an 11.5% pay increase over three years proposed by BA in July.
Balpa says its members have taken lower pay rises and made sacrifices during more stringent times for the airline in recent years.
A further Balpa pilots strike is expected on 27 September and BA says it will be in contact with customers soon if their flights will be affected.