Ian Paterson inquiry: 'Culture of denial' allowed rogue surgery to continue
4 February 2020, 15:27
The government has apologised for failing to protect patients from years of malpractice at the hands of rogue breast surgeon Ian Paterson.
The inquiry focused upon rogue breast surgeon Ian Paterson, who carried out unnecessary operations in NHS and private hospitals, exaggerating or inventing cancer risks and claiming payments for more expensive procedures.
The consultant breast surgeon was employed by the Heart of England NHS Foundation Trust (HEFT) but had practising privileges in the independent sector at both Spire Parkway and Spire Little Aston in Birmingham.
In 2017 he was jailed after being found guilty of 17 counts of wounding patients with intent against 10 of his victims.
Initially handed a 15-year prison term, Court of Appeal judges later increased his tariff to 20 years.
In September 2017, more than 750 patients treated by Paterson received compensation payouts from a £37 million fund.
Following the publication of the independent inquiry chaired by the Rt Rev Graham James, Bishop of Norwich, Health Minister Nadine Dorries told MPs lessons will be learned.
In a statement to MPs, Ms Dorries said: "As a result of these failures, patients suffered unnecessary harm.
"Their testimony in this report makes harrowing, appalling reading.
"As such, it is with deep regret that we acknowledge the failure of the entire healthcare system to protect patients from Ian Paterson's malpractice and to remedy the harms."
Ms Dorries acknowledged that the inquiry's recommendations will form a "route map for Government" to improve patient safety, and ministers will now study the report and provide a more detailed response to Parliament.
She added: "We must take full responsibility for what happened in the past if we are to provide reassurance to patients about their protection in the future.
"I am therefore very grateful that the suite of recommendations based on the patient journey present a route map for Government.
"The recommendations are extremely sensible and we will study them in detail.
"I can promise the House a full response in a few months' time."
Labour MP Diana Johnson (Kingston upon Hull North) said the Heath Service Safety and Investigations Bill "needs to be extended to include the private sector".
Ms Dorries replied: "I hope the Bill will be brought before the House in the autumn.
"We will read this report, we will study it carefully and if there's anything we can do as a result of those recommendations which will enhance and guarantee public safety going forwards, we will."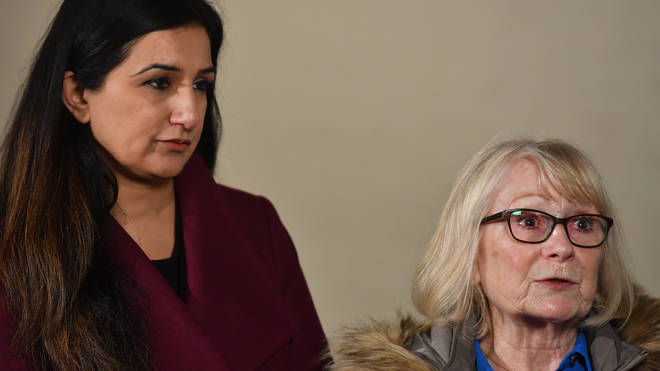 Ian Paterson has insisted he is innocent of all the offences he was jailed for.
A statement issued by lawyers said: "This press release is sent in response to the publication of the Inquiry report, and is not a response to the report itself.
"Ian Paterson maintains his innocence of all of the criminal charges of which he was convicted and is actively working on an appeal against those convictions.
"Mr Paterson submitted a number of written representations to the Inquiry, headed by the Bishop of Norwich, and answered all questions put to him, as far as his current circumstances permitted him to do.
"Submissions were sent to the Inquiry raising concerns about possible bias within the Inquiry team, a matter which was also brought to the attention of the Inquiry by at least one independent witness. The report has now been published in any event, notwithstanding those submissions and evidence.
"Mr Paterson now intends to concentrate his efforts on proving his innocence.
"There will be no further comment from lawyers, family or supporters of Ian Paterson at this time."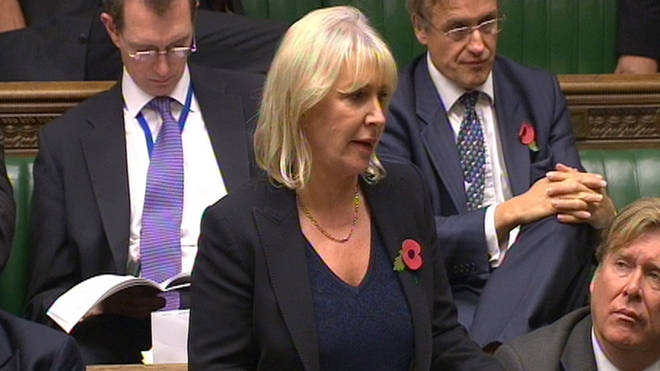 Victims of Ian Paterson have been gathering in Birmingham ahead of the publication of an independent report into his practices.
Among them former patients Tracey Smith and Deborah Douglas, who have been anxiously anticipating the findings and recommendations.
Mrs Smith said: "We want changes to how things are done in the private healthcare sector.
"We hope that the recommendations, whatever they may be, are actually implemented.
"I also hope some of the key people from Spire Healthcare and the NHS attended to give evidence to the inquiry."
She added: "Ian Paterson was invited to give his side but we don't know if he did or didn't. I'd like to think he said something as he's said nothing to us."
Mrs Douglas, a mother-of-three, was among those who underwent an entirely unnecessary cleavage-sparing mastectomy at Spire Parkway Hospital, Solihull, which left her in "horrendous" pain.
In a drawer at her home, in Birmingham, she keeps memorial cards from the funerals of the many women treated by Paterson who she said had since died of cancer.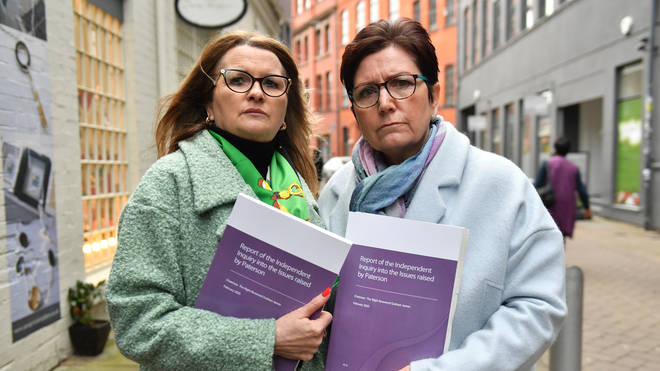 She said: "We want recommendations that change the system that allowed Paterson to get away with it, because basically, people have died.
"He left breast tissue behind, and that led to patients' deaths."
Mrs Douglas, who runs the Breast Friends Solihull support group, said: "What hasn't come out is the number of patients harmed in the private sector.
"I presented the Paterson Inquiry chairman with figures from the NHS that I had received.
"We know of 1,206 mastectomy patients, 675 had died by 2017.
"But we don't know the equivalent for the private sector.
"They also didn't do a full recall in the private sector.
"That still hasn't happened - we just had a one-off appointment."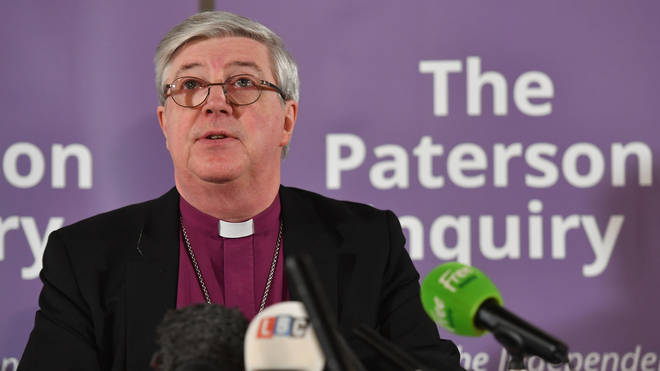 The inquiry also found that Ian Paterson was able to go on performing unnecessary operations for years due to a healthcare system that was "dysfunctional at almost every level".
The inquiry, launched in May 2018, published 15 recommendations on Tuesday after hearing 181 first-hand accounts from the surgeon's former patients.
Among the recommendations, it urges both the NHS Trust which employed Paterson and private health firm Spire Healthcare to check all Paterson's patients had been recalled.
The Government is also being asked to introduce reforms, including regulation of insurance protection for patients as a "nationwide safety net".
Inquiry chairman the Rt Rev Graham James, Bishop of Norwich, said that "patients were let down over many years", and "by both the NHS and independent providers".
He has also urged the creation of an "accessible and intelligible" single repository of consultants' key performance data, as a one-stop shop for patients.
As part of the Inquiry's terms of reference, it was allowed to refer individuals considered to have committed a "disciplinary or criminal offence" to the relevant authorities.
Following the investigation, it has referred five health professionals to either the General Medical Council (GMC) or Nursing and Midwifery Council (NMC).
Another case has been referred to West Midlands Police.
Among the other recommendations, the inquiry has asked for it to be made standard practice for consultants writing to patients about procedures, to copy the letter to a patient's GP.
It puts forward a recommendation that every breast cancer patient has their case discussed as part of a multidisciplinary team meeting (MDT) in line with existing national clinical guidance.
The inquiry has also suggested that when hospitals investigate a health professional's behaviour, if there is a perceived risk to patient safety, that individual is suspended and that is communicated to other employers.
Mrs Douglas, who was instrumental in calling a public inquiry, said: "Obviously, we welcome the report, and the 15 recommendations.
"They were talking about consent, talking about protecting the patient, they were talking about, if a consultant does something wrong, then you should be immediately suspended if it affects patient safety.
"What was really really shocking were the numbers of patients affected.
"Instead of talking hundreds, you're talking over 6,000 Ian Paterson patients - so huge numbers that I wasn't really expecting."
Presenting the 232-page report, the Rt Rev James praised the victims who had campaigned for an inquiry and for their courage in giving often "harrowing" accounts of their experiences.
The bishop added: "Many of them were lied to, deceived or exploited."
He added that "many" of the more than 100 corporate witnesses who also gave evidence to the inquiry team were part of a system that "should have kept patients safe, but failed to do so".
The senior clergyman said: "Opportunities to stop him (Paterson) were missed, time after time."
He added there was "wilful blindness" to what Paterson was doing.
"Some could have known, some should have known - and a few must have known," he said.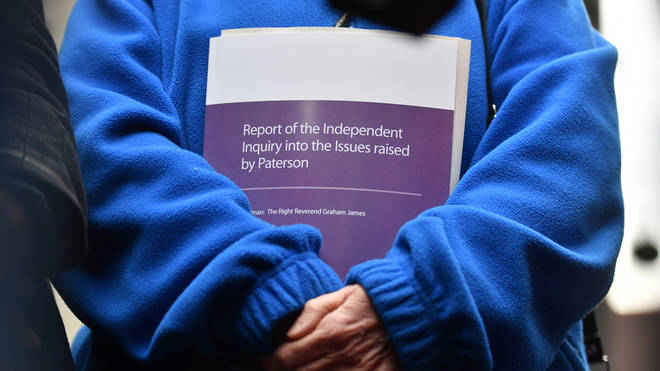 Mrs Douglas continued: "What you're going to see in this inquiry report are over 200 statements.
"It's going to be horrific because it tells how they were failed in both the NHS and the private sector - these recommendations must be implemented.
"There were some recommendations around protecting the patients because in the private sector we had to fight for our compensation. It was never given to us."
Continuing her reaction to the report, Mrs Douglas said: "You look at the number of deaths in the Paterson case, you look at the 1,207 we knew before this inquiry, mastectomy patients alone - in 2017, 675 of those patients were dead.
"That's 60% of his patients who were already dead.
"If you look at the stats alone, if you were a Paterson patient, you were 50% more likely to get a recurrence of breast cancer because you've been left with breast tissue, basically a time bomb, in your chest, ready to explode and ready to give you cancer because he didn't remove it."
Speaking about why she wanted a public inquiry, Mrs Douglas said: "We wanted a public inquiry because we know those people who are responsible will not speak up.
"New information has come to light and there's one person, we don't know the name, who has been reported to the police and will be under police investigation.
"Four more people are under investigation in the private sectors and in the NHS - so that again is something we welcomed.
"So out of us fighting for this, the police are talking to the coroner, the coroner is opening a report on 23 of his patients and their untimely deaths."
He added that it was "bewildering" that Paterson was allowed to continue practising for so long.
The Bishop said: "Eight years passed between medical professionals raising concerns about Ian Paterson's medical practice and his suspension."
He added: "He was given the benefit of the doubt time and time again, undeservedly, and the consequences for the patients have been terrible."
On the issue of completing NHS and private healthcare recalls, he added: "Even now, there are Paterson patients that have not been recalled.
"We believe the recall of patients must be completed and this failure remedied."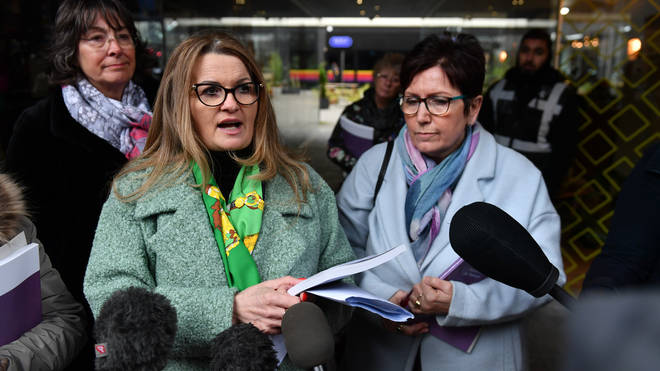 Giving her views on the report, another of Paterson's victims, Tracey Smith, said: "Paterson was claiming that there was some sort of cancer hotspot in Solihull.
"The only problem in Solihull was Ian Paterson.
"I've always been angry, from 2012 when I was told my breast cancer surgery was unnecessary - hence why myself and Deb went to Whitehall and fought for this inquiry.
"Now we will continue to fight so that the recommendations are put in place to stop this from ever happening in the NHS or the Spire or any private hospital in the country."
The inquiry found Paterson had treated 6,617 patients under Spire, of which 4,077 had some form of surgical procedure and 2,399 some type of breast operation.
In the NHS, he surgically treated 4,424 patients, with the bishop describing the total figure across the healthcare sectors as "very large numbers".
Asked how many patients might have been affected by his malpractice, he confirmed it could "certainly" be more than 1,000.
He said: "All I can do is give you the overall figure of those whom he treated.
"Of course, in many cases they have not been recalled and individuals investigated, so that figure is not available with any degree of accuracy."
Asked if the fight goes on after the inquiry, Debbie Douglas said: "The fight goes on until the legislation has changed.
"We don't want somebody from the Government giving us lip service and saying that lessons will be learned.
"It sickens me. Lessons aren't learned unless legislations change.
"You look at the GMC - why, when people have reported the same consultant over and over again, is that consultant still working?"
The bishop added that Paterson, as with all those named within the report, were given a right to reply to any criticisms of their actions.
He said: "We did give Ian Paterson an opportunity, if he wished, to meet me and other inquiry members and he declined to do so."
Asked if there could be a repeat of the failures that allowed the disgraced surgeon to get away with malpractice for so long, he replied: "Regulations and guidance are only effective if they are adhered to.
"That is why we have concentrated on empowering and protecting patients, making certain there's a level playing field of patient safety between private sector and the NHS."
He added: "We believe our range of recommendations, implemented altogether, can begin to change the culture."