People's Vote march: Everything you need to know
18 October 2019, 17:47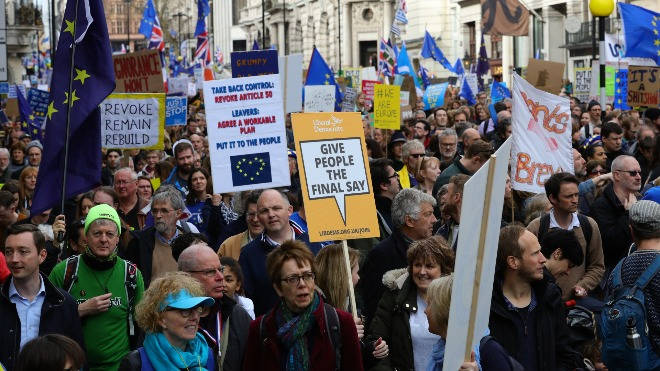 A major Brexit protest will hit London tomorrow and cause widespread disruption to bus and tube routes around central London.
On Saturday 19 October, hundreds of thousands of protesters are expected to gather in London tomorrow for a 'People's Vote' march, causing widespread disruption to the city.
The campaign group promises it will be "one of the largest protest marches Britain has ever seen".
174 coaches are transporting thousands of people from across the UK, some as far away as Inverness - 554 miles from central London.
What is the People's Vote campaign?
The group was launched in April 2018 to kickstart the campaign for a second EU referendum - a repetition of the historic vote in 2016.
Since then, it has gathered pace, boasting thousands of supporters and significant political influence, receiving strong support - and criticism - from across the political divide.
The group has held increasingly large protests and rallies across the UK, but hope this Saturday will be the biggest yet.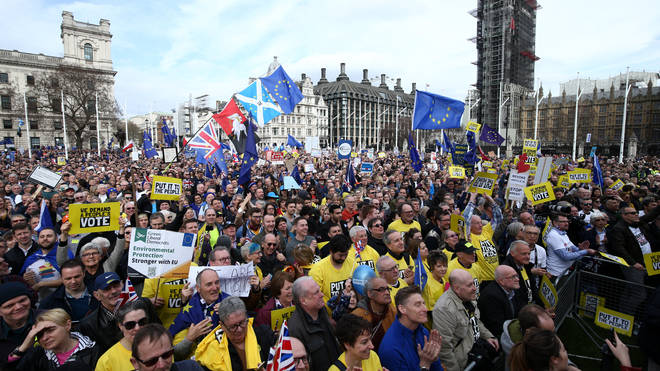 Where is it happening?
Protesters will gather at Park Lane at 12pm, a major road in central London, and walk along Hyde Park across to Green Park and into Pall Mall.
Eventually, marchers will making their way to Whitehall where they will proceed towards Parliament Square - their final destination where demonstrators will be speaking.
Which celebrities are attending?
Big political players such as Labour's Shadow Brexit Secretary Sir Kier Starmer and Former Deputy Prime Minister Michael Heseltine are due to speak.
Bake Off co-host Sandi Toksvig will also be joining the crowd and speaking at Parliament Square among other celebrities.
David Lammy, Labour MP and supporter of the People's Vote campaign, said: "On Saturday 19th October the people of the United Kingdom will come together to tell Boris Johnson loud and clear he must seek our consent before he inflicts his Brexit on our country.
"Whether it's a deal or No Deal, the Brexit the Prime Minister is planning bears no relation to the promises made back in 2016 and it threatens immense harm to our economy, our prosperity, our young people and our United Kingdom.
"It will be a huge democratic moment for our country as we say loud and clear that, whatever you think about Brexit, the only clear way out of this mess is to give the people the final say."
How should you plan your travel?
Transport for London have warned people to expect extensive closures in central London, with routes between Park Lane and Parliament Square affected.
Bus and tube lines including Piccadilly, Pall Mall, Cockspur Street and Whitehall will be operated with severe delays.
Several tube stations will also be exit only from 11.30am, including Green Park, Knightsbridge, Marble Arch and Hyde Park Corner.
The protest follows the announcement of a new Brexit deal by Prime Minister Boris Johnson, who will put it to a vote by MPs in parliament on Saturday.