Photo Of Black Students At Cambridge Goes Viral
3 May 2017, 15:15 | Updated: 3 May 2017, 15:28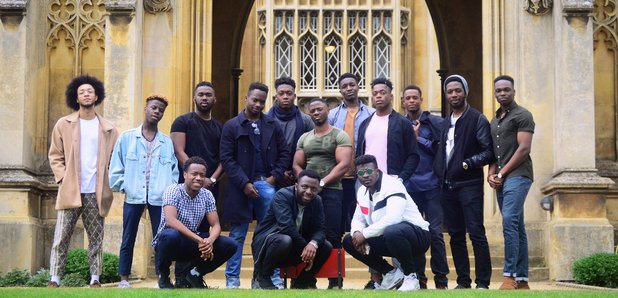 A group of black students at Cambridge have posed for a photo to highlight the issue of diversity in the university - but also to inspire young black people to apply there. It's gone viral.
In a post on Facebook, Cambridge's Afro Caribbean Society posted a series of images and said: "In 2015, only 15 black, male undergraduates were accepted into Cambridge.

"However, it is important that despite their underrepresentation, we let young black people know that this is something that they can aspire to."
In 2015/16, nearly 3500 students were accepted as undergraduates in Cambridge, just 38 defined themselves as black. That's just over 1%.
But the young men in the photo say they don't simply want to raise awareness of diversity at Britain's top universities - they also want to encourage young people to follow their lead.
Engineering student Dami Adebayo said: "Young black men don't grow up thinking they'll make it here. They should."
Iain Dale is talking about the picture and the issues around it at 6pm today.