Pictured: Teenager accused of throwing boy, 6, off Tate Modern gallery
2 October 2019, 08:14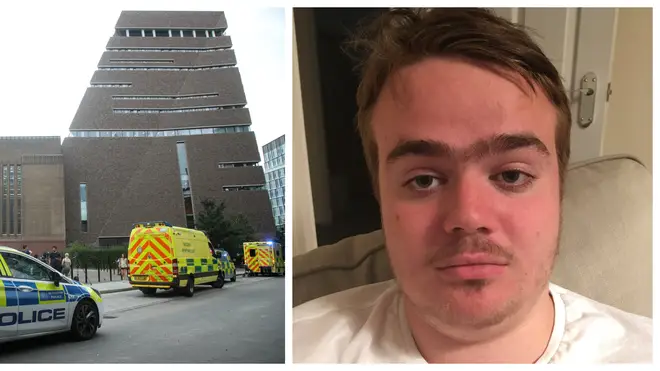 A teenager accused of throwing a six-year-old off the tenth floor gallery of the Tate Modern museum has been named and pictured for the first time.
Jonty Bravery is alleged to have grabbed the young boy from the 200ft balcony and launched him over the top in front of the child's horrified parents on 4 August.
A reporting restriction on his name has now been lifted as Bravery, from Ealing, west London, has turned 18 today.
The French boy, who was visiting the museum his family, fell 100ft and landed on the fifth floor balcony below.
He suffered serious injuries including a fractured spine, broken legs and arms and a bleed on the brain.
Bravery - who did not know the family - has been charged with attempted murder.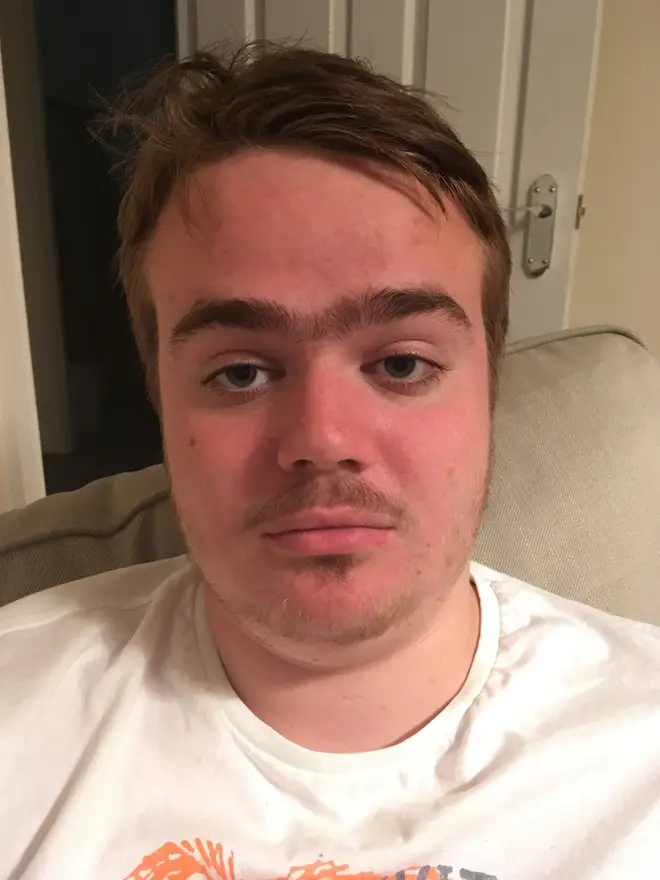 Bravery's lawyers had attempted to have his anonymity extended until he was transferred from a juvenile prison to another facility, but this was denied.
Almost two months on from the incident, the little boy's family said he still cannot speak following the fall, but is "making progress".
In a statement on their GoFundMe page this week, they said: "Our little boy doesn't know any more how to speak, to eat or to move his body but he begins to do his best to move his tongue, his right arm and hand.
"We see his efforts. We believe with all our heart that he will find the way, from his head, to do everything again."He is very brave. He keeps on smiling and reacting to our jokes.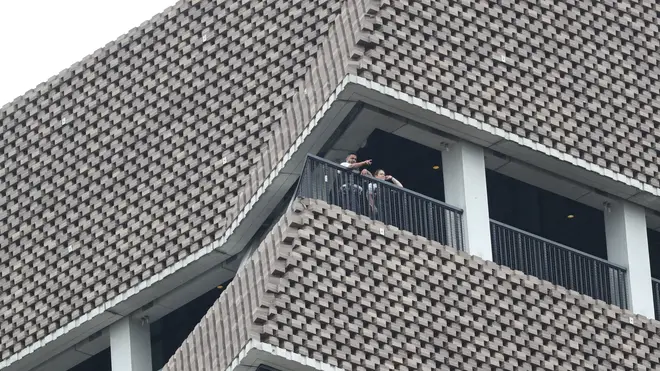 "We begin to see also, unfortunately, his suffering.
"Actually, he understands everything, but doesn't understand why he cannot manage to eat or swallow a little bit of yoghurt for instance... and he wants so much to be able to do it.
"We want to tell you that we don't have the choice: we have to be strong for our little boy.
"First because he keeps on smiling and making progress bravely, and secondly because we see that you count on us to take care of him.
"And we sincerely thank you for that. We will do everything to keep strong and take care of him. We promise."
Bravery will next appear in court next month for a plea hearing.