Police officer collapses in Boris Johnson's speech
6 September 2019, 11:57
A female police officer was close to fainting as she stood next to the Prime Minister whilst he gave a speech in Wakefield.
The police officer was one of about 35 new police recruits who were standing in lines behind the Prime Minister during a speech in Wakefield today.
The officers had been standing behind his lectern for at least 20 minutes before the speech began.
Colleagues sitting in the audience in front of the Prime Minister drew his attention to the woman struggling to stand, prompting him to turn and say: "Don't worry I'm going to end very soon, are you all right?"
The officer then sat down with her head bowed and Mr Johnson said: "I'm so sorry, OK that is a signal for me actively to wind up."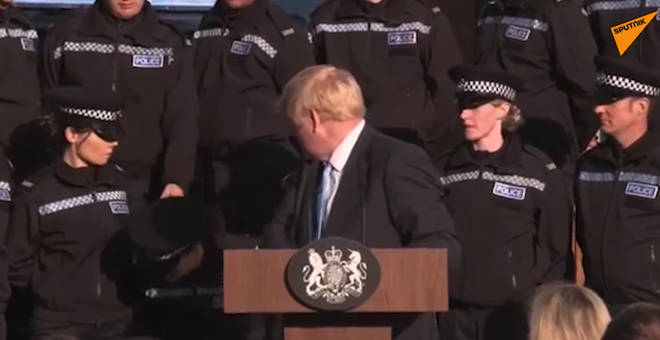 Some people have responded to the incident on social media.
A policeman faints at the stress of having to stand behind a party that destroyed his force and ability to prevent crime

— Shawn Peacock (@endofthegawa) September 5, 2019