Police Scotland announce new drug-driving detection kits
11 October 2019, 11:39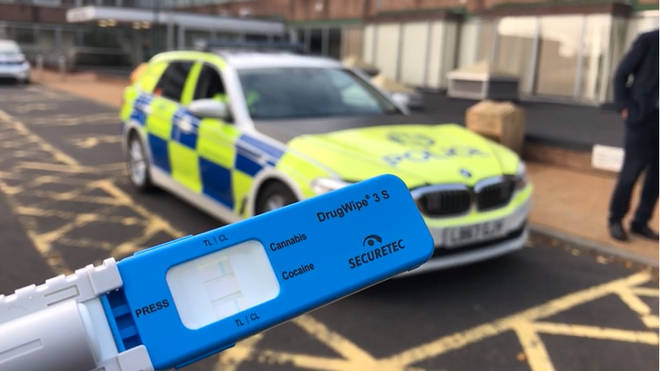 Police Scotland will use roadside mouth swabs to test for drugs when a more stringent law against drug driving comes into force this month.
Police will use mouth swabs to test drivers suspected of drug driving or who have been in an accident, or stopped for a traffic offence.
A blue line will appear on the mouth swap if the person has taken drugs.
The new testing kits highlight a "zero tolerance approach" to the eight drugs most associated with illegal use, including cannabis, heroin and cocaine.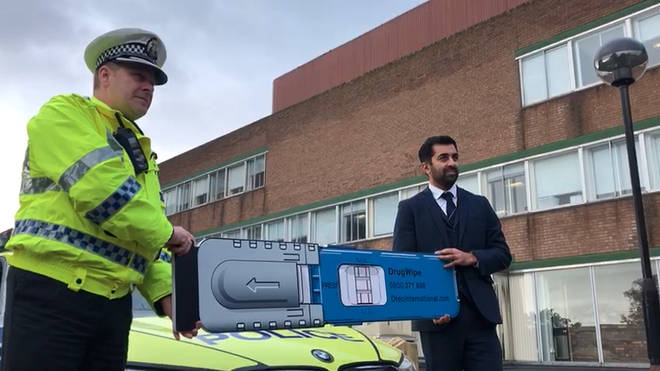 Scotland's Justice Secretary Humza Yousaf said the regulations coming into force on 21 October will "not only make our roads safer but will save lives".
Praising the work undertaken to prepare for the new legislation, Mr Yousaf said: "Driving a vehicle while under the influence of drugs is simply not acceptable. The consequences of causing a collision while under the influence can be devastating.
"Alongside our stringent drink driving limits, these new curbs will ensure Scotland's law enforcement agencies have the most robust powers in the UK to tackle impaired and unsafe driving in order to keep people safe."
England and Wales introduced drug-driving limits and roadside testing in 2015 and the Scottish government has previously been criticised for not implementing the same regulations.
Head of road policing, Chief Superintendent Stewart Carle, said the kits formed part of a wider crackdown on drug crime.
"We hope this will reduce the demand for those drugs and thereby have a wider benefit to to our communities.
"Drug dealing is a big problem in Scotland - we know that and we're trying to tackle it. This is just another tool in our armoury.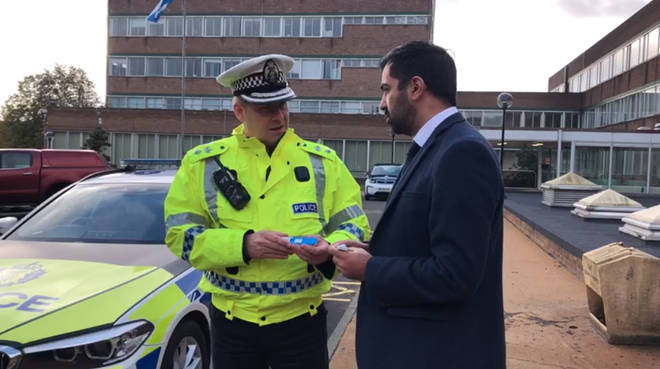 "This new legislation gives the police powers to detect, at the roadside, those selfish motorists who risk the lives of others and themselves by driving after taking illegal substances," he said.
"Over and above our priorities for road safety, there will be wider benefits for improved public safety as these powers and new equipment will help us disrupt illegal drugs supply by dealers, and organised crime groups by deterring and detecting drug drivers."