Prince Andrew accused of using 'n-word' in conversation with government aide
18 November 2019, 15:29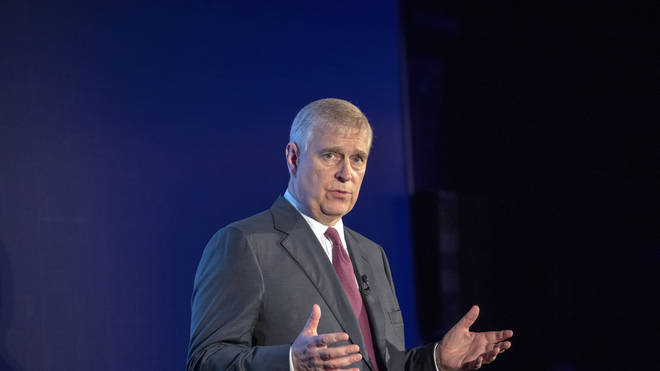 Prince Andrew has been accused of using the n-word during a conversation with a government aide, days after he was heavily criticised for a tell-all TV interview over his links to Jeffrey Epstein.
Rohan Silva, a former tech economy advisor to David Cameron, said the prince told him: "that really is the n***** in the woodpile" in response to his question about whether the international trade department could do a better job.
"I felt overawed and extremely conscious of the gulf in status between the two of us," Mr Silva wrote in the Evening Standard on Monday.
"The meeting ended shortly afterwards, and I remember distinctly how I walked blinking into the sunshine outside Buckingham Palace, reeling at the prince's use of language."
The paper quoted unnamed palace sources as denying the claim, saying the prince would never use such language.
The US-originated phrase refers to something suspicious and troublesome hiding just out of sight, and is close in meaning to the turn of phrase: "skeletons in the closet".
Public usage of the now archaic saying is often criticised because of its offensive word choice and references to slavery.
READ MORE: Lawyers representing Epstein accusers demand apology from Prince Andrew
In his piece, Mr Silva said he had "kicked myself" for not confronting Prince Andrew, adding: "And it's something I still regret today."
"He clearly wasn't taken to task very often by the people around him, which meant offensive language could go unchallenged."
But the 38-year-old insists this incident in 2012 wasn't the only time Prince Andrew had used a "questionable" turn of phrase in his presence.
During their first meeting, he said they had been talking about policy agenda in the European Union when the prince is claimed to have said: "What you have to remember is that you'll never get anywhere by playing the white man."
Not knowing what the phrase meant, Mr Silva said he Googled it when he got back to his desk.
"The definition flashed up on my screen: an old-fashioned saying, used during colonial times, meaning that only white people can be trusted to follow the rules, unlike dark-skinned natives."
He said he believed the prince had used the phrase to try and suggest the UK should use "more cunning" to try and force change in the EU.
READ MORE: Prince Andrew 'doesn't regret' friendship with sex offender Jeffrey Epstein
Mr Silva's piece was printed in the wake of another scandal in which Prince Andrew has found himself in the centre of.
It came just over his televised interview with Newsnight at the weekend that was widely regarded as a "car crash" after he refused to say he regretted his friendship with convicted sex offender Jeffrey Epstein.