Princess Charlotte arrives for first day of school with Kate, William and George in tow
5 September 2019, 08:40
Princess Charlotte has arrived for her first day at Thomas's Battersea with her big brother and parents in tow.
The day is daunting enough any youngster, and it seemed the four-year-old was doing her best to rise to the challenge.
The usually confident royal was pictured clinging to her mum Kate she arrived at Thomas's Battersea this morning, but plucked up enough courage to give a wave as she arrived,
Prince George, six, who is two years above Charlotte, seemed perfectly at ease as he prepared to show his little sister the ropes.
Any parent would be proud of their child's first day at school, and the Duke and Duchess of Cambridge were no different as they dropped their only daughter off at the south London school.
The couple beamed as they arrived by car along with other young families on the all-important day.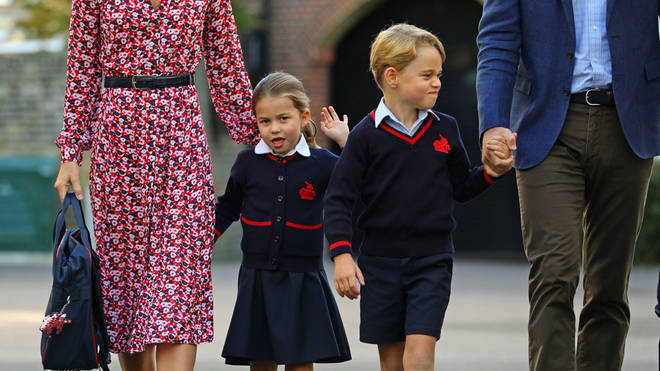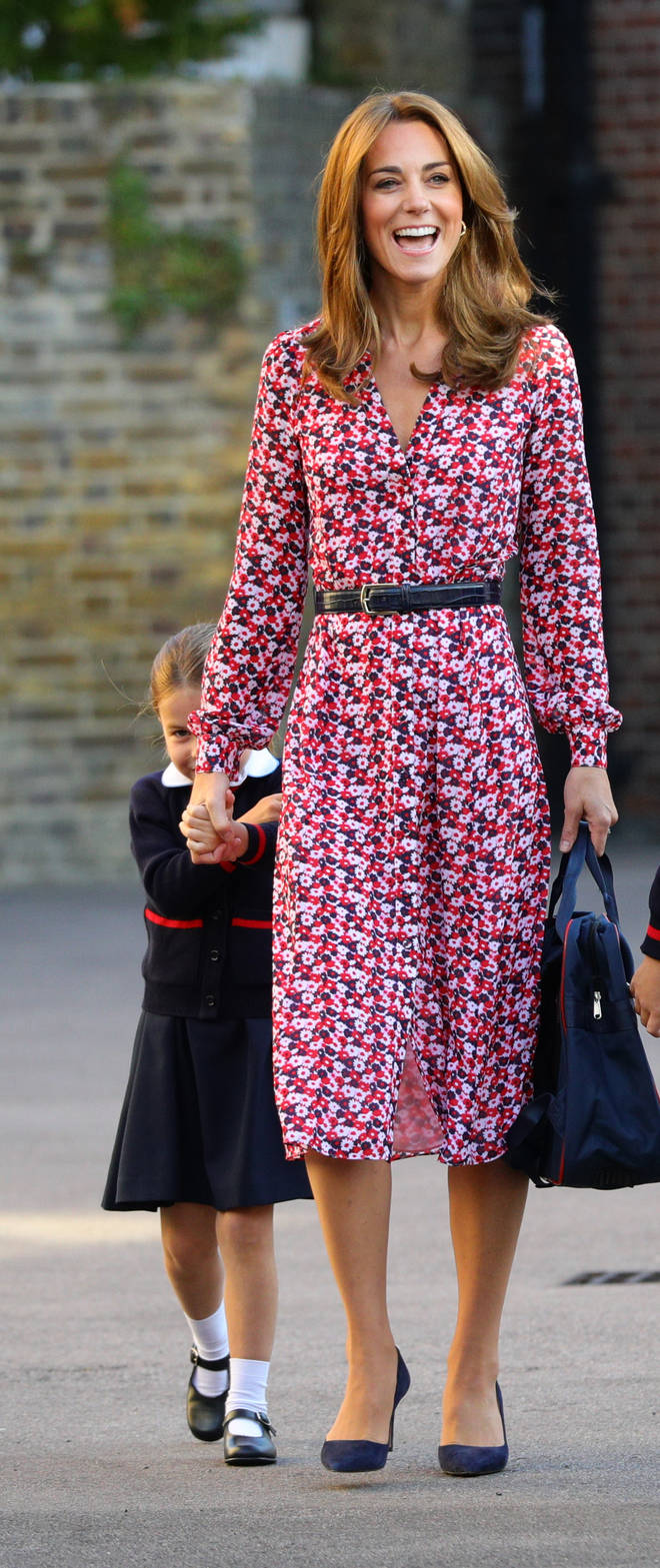 Head of the lower school Helen Haslem was Waiting to greet her new pupil and shook hands with the princess, who will be known as Charlotte Cambridge to staff and schoolmates.
Prince William told her that Charlotte was "very excited" to be starting school.
Kate missed George's first day at Thomas's Battersea in 2017 as she was suffering from severe morning sickness while pregnant with Prince Louis.
Later in the day, Kate and William shared a picture of Charlotte and George posing together just before leaving for the big day.
Little Louis was absent from the family outing, presumably left at their home in Kensington Palace.
The private school usually charges £6,429 each term - £19,287 per year - but Kate and William will only be charged £6,305 a term, or £18,915 a year, for Charlotte as she gets a sibling discount.
The school advertises itself as a Christian school but it open to children of all faiths.
As well as the normal lessons in reading, writing and maths, the school also offers a plethora of other activities.
From the first day, specialist teachers will offer lessons in art, ballet, drama, ICT, French, music and physical education.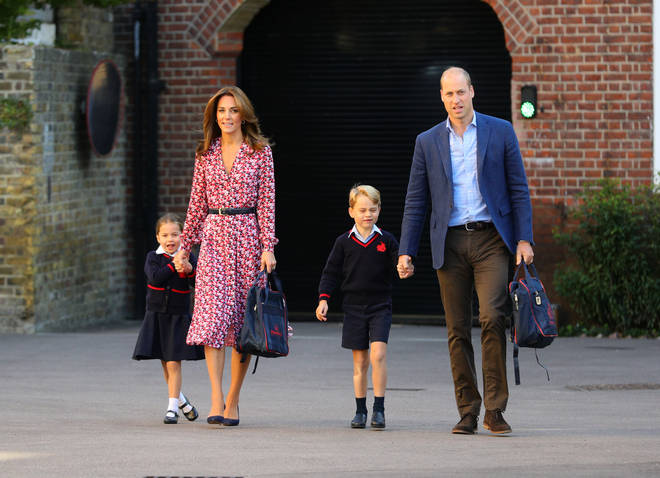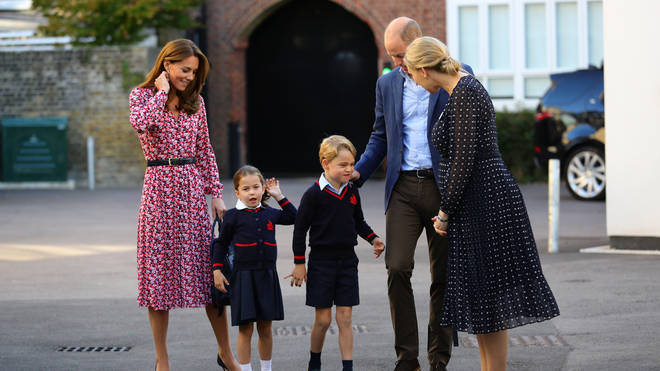 When it was announced Charlotte would attending the school. Headmaster Simon O'Malley said: "We are delighted that the Duke and Duchess of Cambridge have decided that Princess Charlotte will join her elder brother, Prince George, at Thomas's Battersea.
"We greatly look forward to welcoming her and all of our new pupils to the school in September.