Protesters gather outside Brexit talks between Boris and Varadkar
10 October 2019, 19:55
Boris Johnson and Leo Varadkar say they can see a "pathway" to a possible Brexit deal as protesters gather outside.
The two leaders met in Cheshire on Thursday afternoon for what were described as positive and constructive talks.
The meeting came three weeks to the day before the UK is due to leave the EU, with no deal in sight.
The Irish prime minister says he thinks an agreement can be reached in the coming weeks.
He told the media that he thinks it "is possible" to "come to an agreement" and "have a treaty agreed to allow the UK to leave the EU in an orderly fashion. And, to have that done by the end of October."
But, he added, "there are lots of things that are not in my control."
Brexit Secretary Stephen Barclay will meet the EU's chief negotiator in Brussels tomorrow to see if there are grounds to move forward.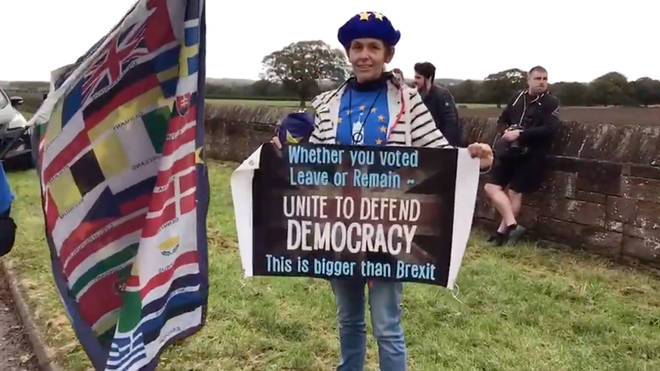 Protesters gathered outside the manor house where the pair met.
Chants of "we are staying in" could be heard outside the gates of the venue for the talks.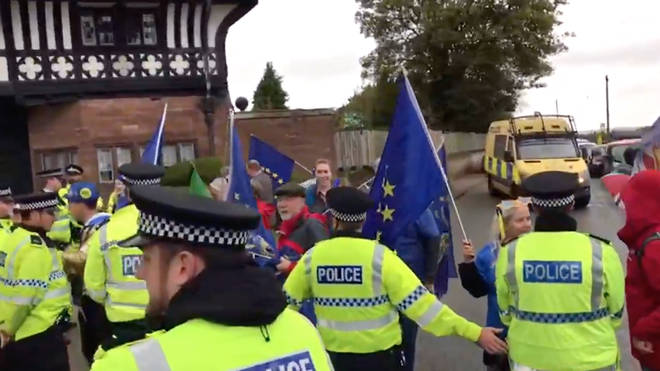 One protester told Global's Newsroom she was there because "Boris Johnson needs to understand the border in Northern Ireland is a peace treaty that is not to be messed about with."
Watch our reporter's video at the top of the page.