Rebekah Vardy hits back at Coleen Rooney Instagram 'leak' claims in first interview
11 October 2019, 07:57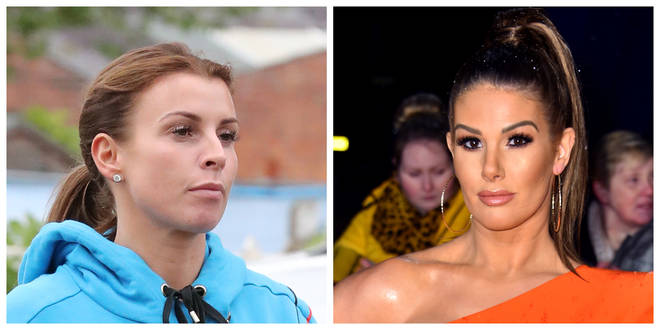 Rebekah Vardy has slammed WAG rival Coleen Rooney in a new interview, claiming her former friend "betrayed her" over claims she had leaked stories from her private Instagram.
Coleen claimed on Wednesday that fellow footballer's wife Rebekah had leaked fake stories from social media to The Sun.
Wayne Rooney's wife, 33, said she had tricked Rebekah into identifying herself by blocking people from her private Instagram before posting fake stories and seeing which ones emerged in print.
But Rebekah hit back, saying "quite a few people have had access to my Instagram account" and insisting she was not responsible.
Now, in an interview with the Daily Mail, Mrs Vardy has said Coleen "annihilated her in public" and "hung her out to dry," claiming "the whole world hates me."
She said the pair have not argued over Coleen's claims, adding: That would be like arguing with a pigeon. You can tell it that you are right and it is wrong, but it's still going to s*** in your hair."
Pregnant Rebekah says she has even received death threats for herself and her unborn baby on social media, with the saga "making her cry. It's hard to explain how horrible it has been."
She was also left upset by Coleen posting the story without calling her first, saying she "doesn't understand why she couldn't call me before posting it on social media and basically completely finishing my reputation and bringing all of this raining down on me."
Rebekah told the paper she has now hired a "forensic cybersecurity expert" to investigate Coleen's claims.