Latest: Westminster Terror Attack Claims Four Lives, Attacker Dead
22 March 2017, 16:27 | Updated: 22 March 2017, 22:45
Met Police say four people have died - including a policeman - with 20 hurt after shots were fired and a car was driven into people on Westminster Bridge. The attacker has also died.
Met Police say they suspect the attack was Islamist terrorism.
A man drove a large car into pedestrians on Westminster Bridge, before attacking a police officer at Parliament with a large knife.
Other officers then opened fire and the attacker - who it's believed was acting alone - was shot dead.
Hero Minister Who Gave CPR To Cop
PA are reporting that this is an image of the suspected attacker - with two knives circled in the photo: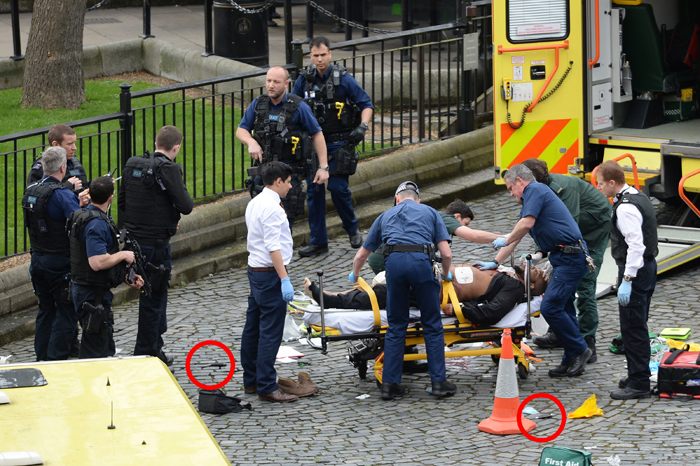 .
WATCH: Eyewitness Talks Of Man "With Big Knife"
Theresa May was rushed away from the scene and chaired a meeting of the Cobra committee this evening.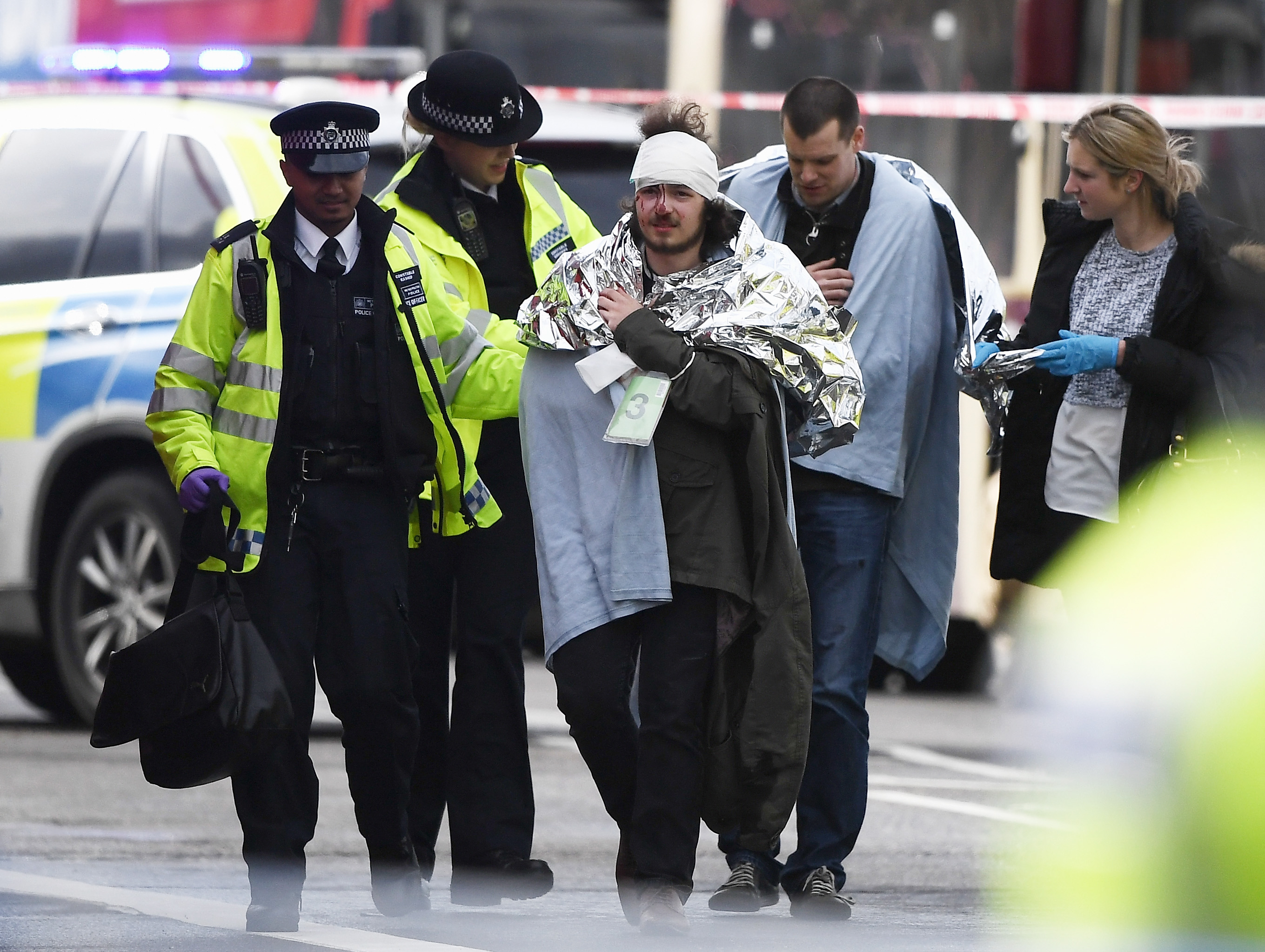 Stay tuned to LBC for the latest as the story develops.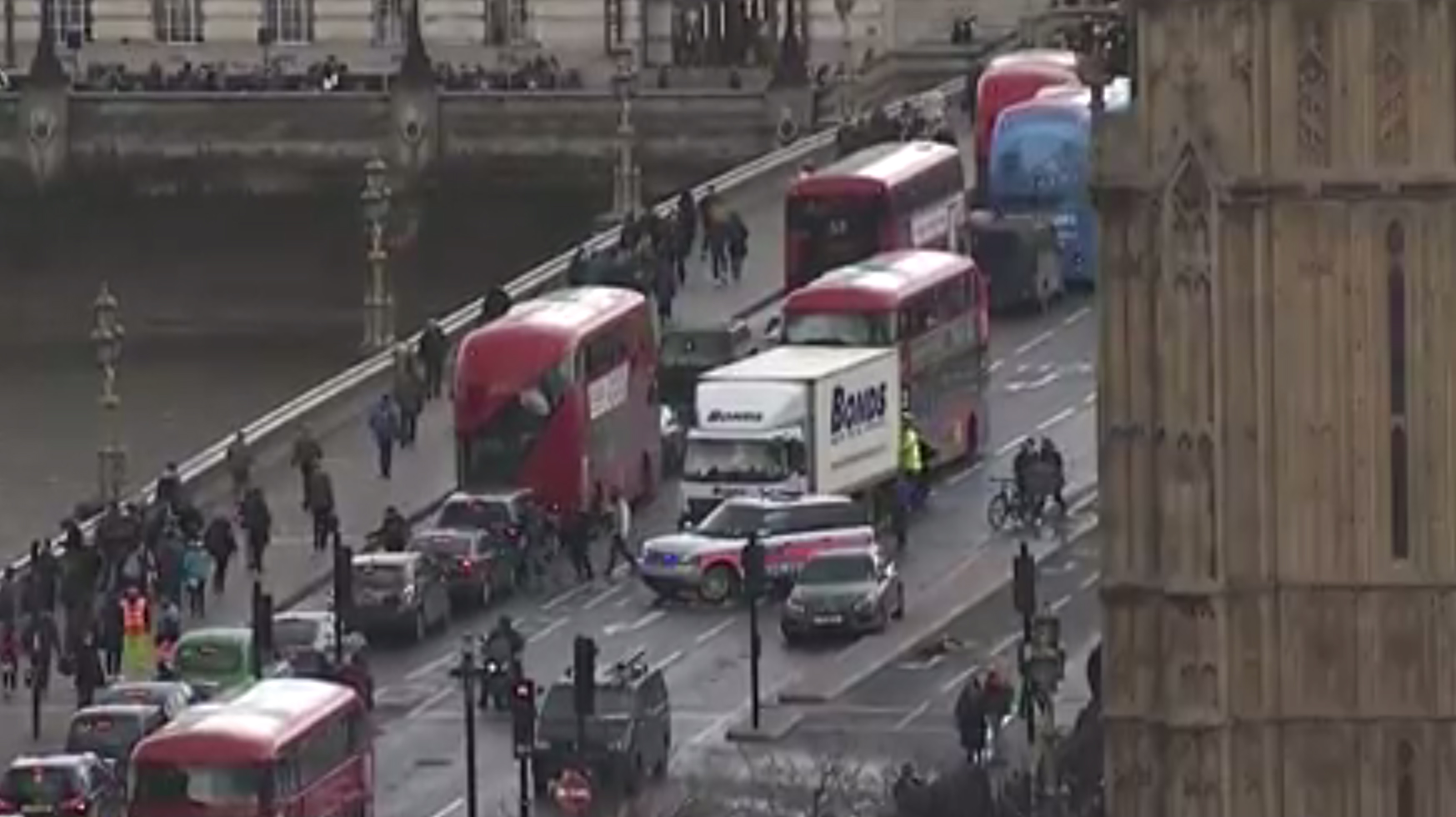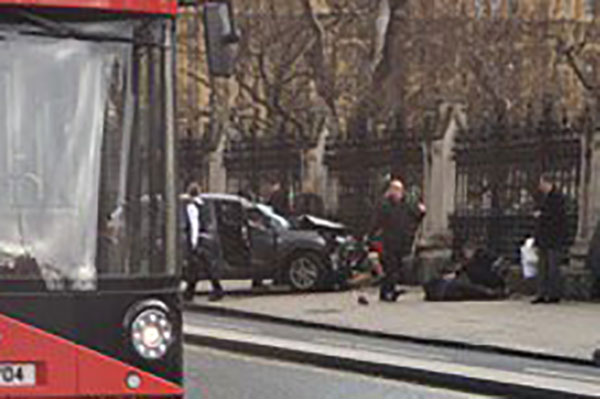 Remarkable Tweets started to emerge from Westminster just seconds after the attack:
Just saw Parliamentary security men shoot a man who had attacked a policeman. Impressive reaction times by police.

— Quentin Letts (@thequentinletts) March 22, 2017
We have sent a number of ambulance crews to #Westminster alongside @LDNairamb and our Hazardous Area Response Team.

— London Ambulance (@Ldn_Ambulance) March 22, 2017
.@POTUS has been briefed on the situation in the U.K. Continuing to monitor and update

— Sean Spicer (@PressSec) March 22, 2017
Landmarks like the London Eye were on lockdown, with some people tweeting from the top of the attraction:
Casi una hora después, subidos en el London Eye, esto es lo que se ve desde arriba. pic.twitter.com/q5rphIulDg

— Hersio (@hhersio) March 22, 2017