Residents in Doncaster village criticise council after 'danger to life' flood evacuation
10 November 2019, 18:24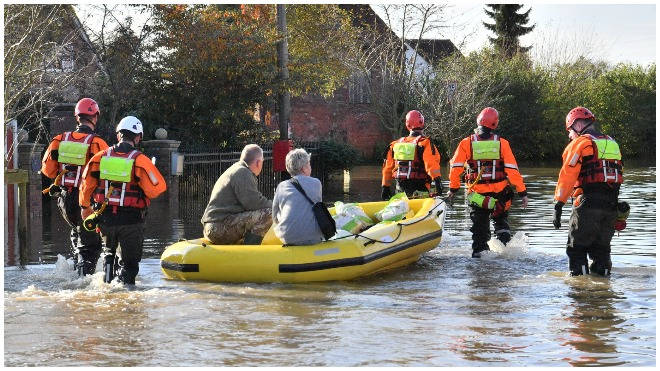 Residents in a flooded village near Doncaster have been asked to evacuate by the local council, who are no longer providing support, but locals are struggling to cope with the extreme weather.
Several hundred locals in Fishlake have left their homes, but others are staying put to assist those not yet able to leave.
Those stranded in their homes were supplied with food by a local pub, but the owners took to social media on Sunday to say they were "fuming" that Doncaster Council had not kept them supplied.
The Hound and Hare's landlords, Angie and Scott Godfrey, wrote on Facebook: "We have been inundated with calls, messages from people wanting a HOT MEAL. These people have no electricity & are living upstairs.
"We have the equipment to cook the lunches we just need the food!!"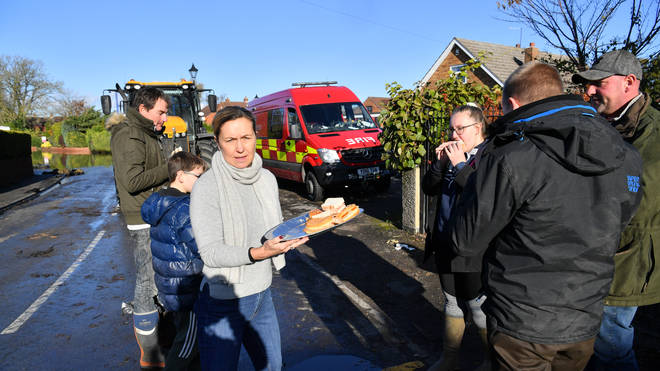 Those who remain in the area are being urged by the council to call an emergency helpline so the fire service can take them away from the area.
Many parts of Fishlake remain under three feet of water after the nearby River Don burst over the top of flood defences.
A 'danger to life' warning is still in place due to high river levels, and further rain is expected in the coming few days.
Thank you to everyone for sharing some amazing, heart warming stories with us

Our crews have been working tirelessly to do everything they can to help anyone in need

No other words needed 👇 pic.twitter.com/8WK7XD4QJL

— South Yorkshire Fire (@SYFR) November 10, 2019
A rest centre has been set up in nearby Stainforth providing help and support for residents, who may not be allowed to return to their homes for another two days.
Residents struggling to cope in the South Yorkshire village have criticised Doncaster Council for leaving them stranded.
But on Sunday, the council said it will not be providing "on-the-ground support" as the area is covered by a severe flood warning and the advice is for residents to evacuate.