Rolls-Royce to axe 9,000 jobs amid coronavirus reorganisation
20 May 2020, 07:21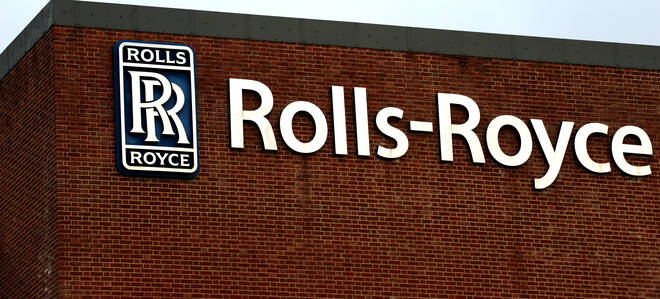 Aerospace giant Rolls-Royce has announced they expect to lose at least 9,000 roles from their global workforce of 52,000 amid a reorganisation due to coronavirus.
The firm cited the "unprecedented" impact of Covid-19 on the wider aviation industry as the reason for the reorganisation.
The company said the cuts could result in £700 million in savings towards an overall aim of £1.3 billion in annual savings.
It said it will also cut spending across its plant, property and other areas to strengthen its finances.
In a statement on Wednesday, a spokesperson said it was "increasingly clear that activity in the commercial aerospace market will take several years to return to the levels seen just a few months ago."
It said the job losses would be felt worst in its civil aerospace business - adding that it had begun consultations with unions.
Warren East, chief executive of Rolls-Royce, said: "This is not a crisis of our making. But it is the crisis that we face and we must deal with it.
"Our airline customers and airframe partners are having to adapt and so must we.
"Being told that there is no longer a job for you is a terrible prospect and it is especially hard when all of us take so much pride in working for Rolls-Royce.
"But we must take difficult decisions to see our business through these unprecedented times."
Mr East told LBC 50 per cent Rolls-Royce's business in 2019 was in the commercial aerospace sector while 25 per cent was defence-related activities.He said the company was "relatively robust" prior to the coronavirus outbreak, with several years of improving "cash generation."But he revealed to Nick Ferrari the company was taking a big hit in revenue when it came to its commercial aviation arm."Airlines at the moment have vast proportions of their fleets grounded, and that's damaging for the airlines," he said.Mr East told LBC it could take "several years, three to five," for the aviation industry to "come back to the sort of levels that we saw in 2019."
Steve Turner, assistant general secretary of Unite, said: "The news that Rolls-Royce is preparing to throw thousands of skilled, loyal, world-class workers, their families and communities under the bus during the worst public health crisis since 1918 is shameful opportunism.

"This company has accepted public money to furlough thousands of workers. Unite and Britain's taxpayers deserve a more responsible approach to a national emergency. We call upon Rolls-Royce to step back from the brink and work with us on a better way through this crisis."