Ryanair suffers 'county-wide systems failure'
14 September 2019, 10:30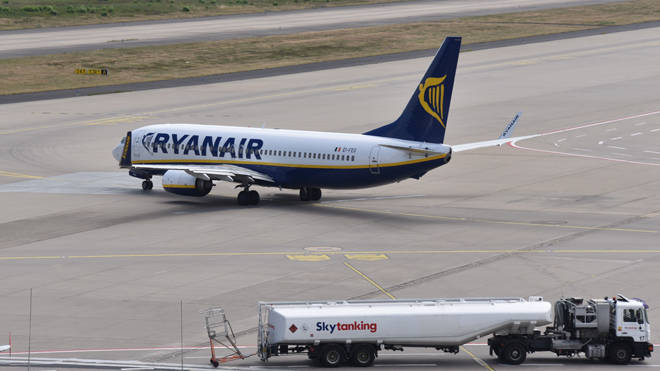 Ryanair customers were facing chaos today after the airline reportedly suffered a systems failure overnight.
Passengers have complained of being unable to check in for flights and some planes have been delayed.
Passengers on board one flight this morning were told the airline had experienced a 'country-wide systems failure',
One passenger at Malaga airport wrote online: "Absolutely awful scenes at Malaga airport this morning. Sort it out and provide more staff! Why offer online check in when you insist everyone has to be in the same queue??"
Passengers at Stansted said they had been told of a major systems failure at Ryanair check-ins across Europe.
Some departures were said to be up to 4 hours late leaving the airport. Some arrivals had been delayed by around 2 hours.
A Ryanair spokeswoman said in a statement today: "This morning (14 Sept) we suffered a system outage which caused  some short delays at airport check-in and boarding.
"The system has been restored and flights are operating as normal. We apologise for any inconvenience caused".
Photographs posted on social media from Rome Ciampino airport in Italy show large queues forming at the Ryanair check-in desks.
Many of the people who posted on Twitter complained they could not find their flight bookings on the budget airline's mobile app or website.
Ryanair states on its website that people who do not check-in online will be charged £55 per passenger to do so at the airport counter.
A spokesman for Stansted Airport said: "There was a short disruption to some of Ryanair's systems earlier today at Stansted.
"No other airlines have reported problems this morning."