Brexit: Scottish judges delay decision to issue order forcing Boris Johnson as for extension
9 October 2019, 18:41
Judges at the Court of Session in Scotland have delayed a decision on whether they will sign a letter to the EU asking for a Brexit delay if Boris Johnson refuses to do so.
The Benn Act, which was passed by MPs last month, requires the prime minister to request an extension if no deal is reached by 19 October.
Campaigners lodged an appeal at the Court after legal action aimed at forcing Mr Johnson to request an extension was dismissed.
They asked the Court to use the unique power of "nobile officium" which would allow an official to send a letter on behalf of Mr Johnson if he refuses.
However three senior judges said they would not make a ruling until October 21, giving time for the political debate to "play out".
The judges said that at this stage there is no basis on which they could grant either of the campaigners' requests and that ordinarily they would have been refused.
Lord Carloway, Lord President of the Court of Session, said: "Until the time for sending the letter arrives the Prime Minister has not acted unlawfully.
"If October 19 comes and goes without the act having been satisfied the petitioners would be entitled to return to court asking for the Prime Minister to have to comply with the act.
"The situation remains fluid. What is known is that over the next two weeks circumstances will change."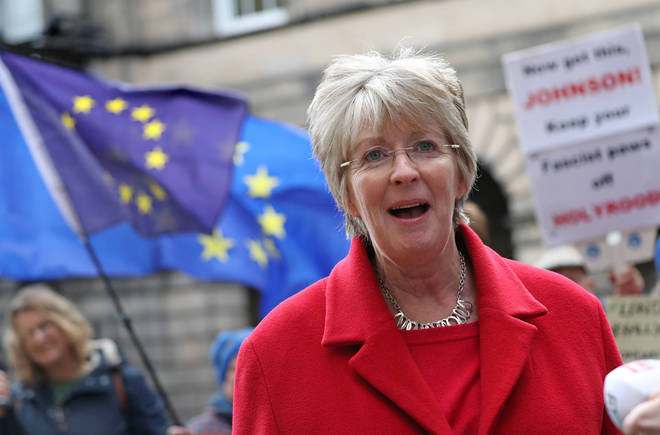 Solicitor Elaine Motion told Global's Newsroom she hoped there would be compliance from the prime minister.
Ms Motion said she hoped she would not be back in court on the 21st October, but added, "if we have to, we will be."
"We don't want to [return to court], we hope that politics takes its course naturally," Ms Motion said.
"It's in the prime minister's hands to comply with the Benn Act and prevent us having to come back again."
She added that if he doesn't comply, there will be "all sorts of other sanctions".
Ms Motion said: "The reality is the act is clear, his obligations are clear and he has said he will comply with it and not seek to frustrate it."