Police officer tearfully thanks NHS staff for saving his life after coronavirus battle
22 April 2020, 17:16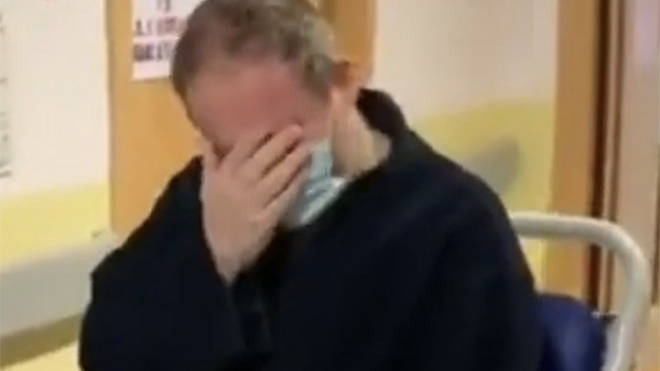 This is the emotional moment a senior police officer tearfully thanks NHS staff after recovering from a long battle with coronavirus in intensive care.
Chief Superintendent Phil Dolby returned home to his family after spending 26 days in hospital battling Covid-19.
In an emotional video, he waves to the team of NHS workers at Worcester Royal Hospital who helped him return to health, telling them: "I just want to say to you all that you've not just cared for me.
"You feel the passion of what you are doing is brilliant, and you saved my life.
"I am going back to my family. That's a gift i'll never stop thanking you for."
He was cheered and applauded by staff and rang a bell as he was discharged from hospital.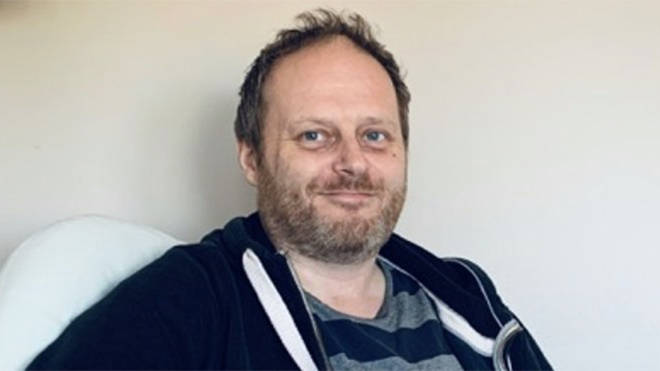 His wife Mary said: ""He's alive and back with us. There were times we feared there would be no homecoming for Phil. The doctors and nurses have saved his life… and we'll be forever grateful."
He was admitted to hospital on March 29 and placed on a ventilator days later in intensive care when he became unable to breathe for himself and his blood oxygen levels plummeted.
He was in intensive care for a fortnight before pulling through and returning home yesterday.
"Phil would certainly not fall into what's deemed the 'vulnerable' category: he's only 45 and a fit man," Mary said.
"Our experience shows people of all ages can be susceptible to coronavirus so please adhere to the warnings.
"We can't express enough our gratitude for the doctors and nurses at Worcester Royal. Without their care and medical expertise we wouldn't be welcoming Phil back home. I can't put into words how thankful we are."
 "I wasn't able to speak to or see Phil after he was taken by paramedics. That's the worst thing. Normally if a loved one is ill you can be with them, hold their hand and comfort them – but coronavirus deprives you of that.
Listen & subscribe: Global Player | Apple Podcasts | Google Podcasts | Spotify
"That's the hardest thing for family and friends of people suffering this dreadful virus, you can't be there for them and you have no choice but to put all your faith in the NHS staff and pray. That's what we did. 
"It was hard to sleep at night and the days drag on so long. There is nothing to occupy your mind, no friends to speak to face-to-face or hug.
Chf Supt Dolby is head of West Midlands Police's Criminal Justice Department and has been with the force for 26 years.
He posted online yesterday: "After 26 days, I have been discharged from @WorcsAcuteNHS & am at home with my family! A lovely send off from the amazing hospital staff.
"Emotional reunion with my wife, kids & Labrador. Long road to recovery ahead. Slow & steady. Thanks for all your support!"